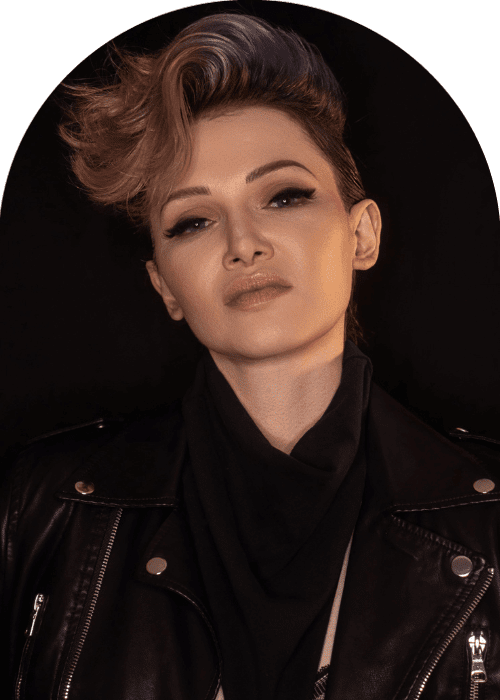 Talented Singer Alice The g00n Drops New Single Titled "Who Do You Love?"
Multifaceted talent Alice The g00n is set to become a household name in the music industry with her intriguing background, unique approach to making music and outstanding vocal abilities. Her new song "Who Do You Love?" is phenomenal thanks to the multiple elements that make the track pop out and have an everlasting impact on the listener.
A true all-rounded and self-producing musician who writes, composes and mixes her songs entirely by herself, giving her work a real added value. She expresses everything she wants and does so beautifully in her new track. This way, her audience gets to experience all of her passion in an unfiltered manner.
Alice The g00n began releasing her music just recently, after having developed her musical skills for years by performing in front of live audiences. A deep thinker, the amazing singer tries to incorporate her thoughts about life and share her philosophy through her songs."Who Do You Love?" may seem like a generic question, however, she digs deeper into the idea of why we do the things we do and in her song, she emphasises the importance of reminding ourselves why we like or love doing the things we do. 
From 60s Murder-City soul, kung-fu flicks, club classics from the 90s to NY hip-hop, pop divas, and neofuturistic fashion — Alice the G00N flashes back and forth between decades like a timelord. This new single pays homage to classics like He's The Greatest Dancer, Full Moon, and Let The Music Play, but it also questions that ideal. She is determined to push back on the power dynamic while maintaining a sense of respect for those disco and dance standards.
Now, the artist finds herself committed to making music on a regular basis, saying "I have so much written (and so much to write about)—and I'll be releasing new music every few weeks." When asked about what she wants to achieve with her music, Alice The g00n simply said that by producing her authentic work, she's looking forward to anyone who relates to her profound messages and unique music.
Alice The G00n: Instagram – Twitter – TikTok – Soundcloud