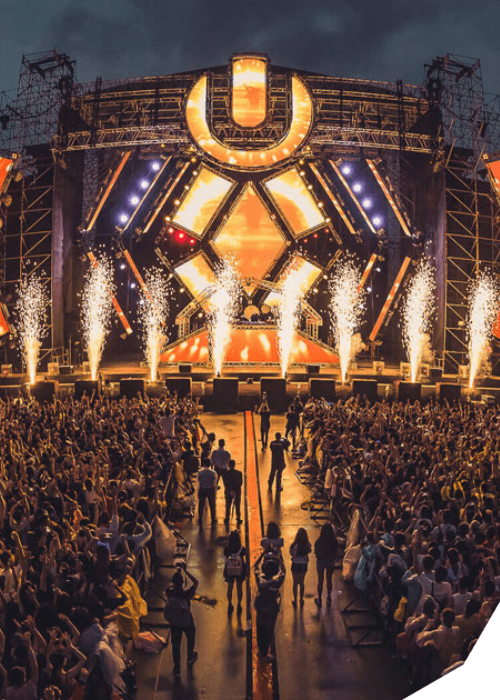 The First Edition Of Ultra Abu Dhabi Will Take Place In 2023
The first edition of the Ultra Abu Dhabi electronic music festival will finally take place. Originally planned for March 2020, a small virus called Covid had unfortunately derailed this small fiesta in the United Arab Emirates. And the programming for a first edition was rather enticing with the presence of Eric Prydz, Alesso or Nicky Romero.
Three years later, this first edition will finally take place. The festival will take place on March 4 and 5, on the famous Yas Island, where the Abu Dhabi F1 Grand Prix takes place every year. And trust the Emiratis, the means will be put in place to make this premiere grand. The lineup should arrive in the next few days or weeks.
The Ultra Music Festival (UMF) was founded in 1999 by Russell Faibisch and Alex Omes and was first held on Miami Beach, but besides a tenure at Bicentennial Park, and briefly being held at Virginia Key in 2019, it has primarily been held at Bayfront Park in downtown Miami. It was originally a two-day festival from 1998 to 2006.
The city of Miami has estimated that since 2012, Ultra has "generated approximately $995 million of economic impact", with $168 million in 2018 alone. The festival had been suspended since 2020 due to the COVID-19 pandemic but resumed in 2022.
Alongside the flagship event in Miami, Ultra has spawned a larger series of international franchises under the blanket branding Ultra Worldwide, which have included locations such as Croatia, South Africa, South Korea, Singapore, Mexico, Brazil, Colombia, and others.
The new Abu Dhabi edition will contribute to strengthening the presence of the Ultra brand worldwide, for electronic music fans' great delight.