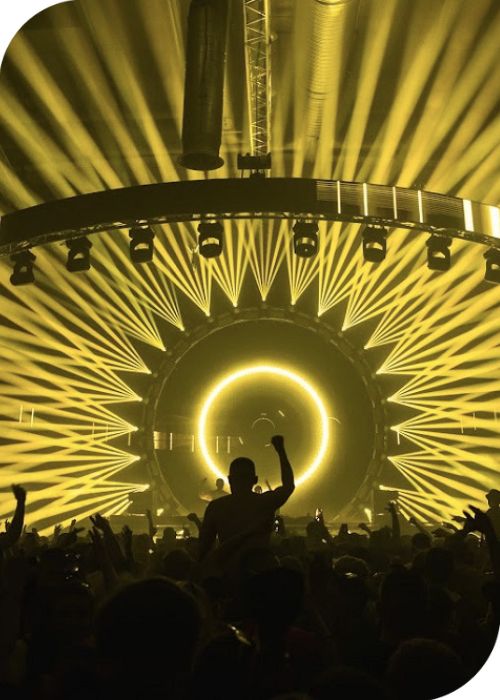 The Full Lineup For Terminal V's Halloween Edition Has Been Announced
With DJ Boring, DJ Hell, Skream, and more joining Richie Hawtin, CamelPhat, Ellen Allien, FJAAK, Reinier Zonneveld (live), and more, Terminal V completes its legendary lineup for midday to midnight Halloween edition.
The famed warehouse spaces of the Royal Highland Centre will play host to Terminal V's Halloween showcase, a full 12 hours of enticing electronic music from internationally known performers.
Along with the previously announced talents of Richie Hawtin, CamelPhat, Ellen Allien, FJAAK, Reinier Zonneveld (live), and tens more, the lineup now includes DJ Boring, DJ Hell, Skream, La Fleur, Franck, Ki/Ki, Stephen Brown, and Tommy Holohan, who will perform on five individually designed and bespoke stages.
In order to enjoy one of techno's most mesmerizing and thrilling events, thousands of partygoers travel from across the continent to Terminal V, which is known for its mind-blowing production and all-encompassing immersive experience.
The extraordinary but now recognizable arrangement for Terminal V is its position as a bi-annual party; the second event of 2022 is the enormous Halloween version, a purely inside event that makes the bare and expansive interiors of the Royal Highland Centre its own. On no less than five distinct stages, the headliners for Terminal V: Halloween will once again blend important pioneers, enduring favorites, and scorching new sensations.
First up is Area V, which will jive with futuristic minimalism from Richie Hawtin, rave-fueled acid techno from live performer Reinier Zonneveld, and the consistently swaggering Berlin band FJAAK. An unmissable line-up is completed by the addition of additional techno mastery from SHDW & Obscure Shape, Palestine's trailblazing Sama AbdulHadi, the Pan-Pot combo, and Elli Acula.
Grammy-nominated house duo Camelphat, cult DJ Boring, Watergate's La Fleur, Italian techno duo Mind Against, UK party favorite Skream, and a Special Guest TBA will all be performing at The Hangar.
Along with members of the new school like Imogen and KI/KI, local techno icon Stephen Brown, and a Special Guest TBA, The Lab welcomes famous German electroclash pioneer DJ Hell.
In addition to Berlin royalty Ellen Allien, uncompromising techno from Lee Ann Roberts, and more from Anetha, blk., Charlie Sparks, Franck, Klangkuenstler, Partiboi69, and T78, The Terminal is always a legendary place to be. Keep a look out for further information on the new and improved Secret Stage.
Terminal V: Halloween should not be missed!