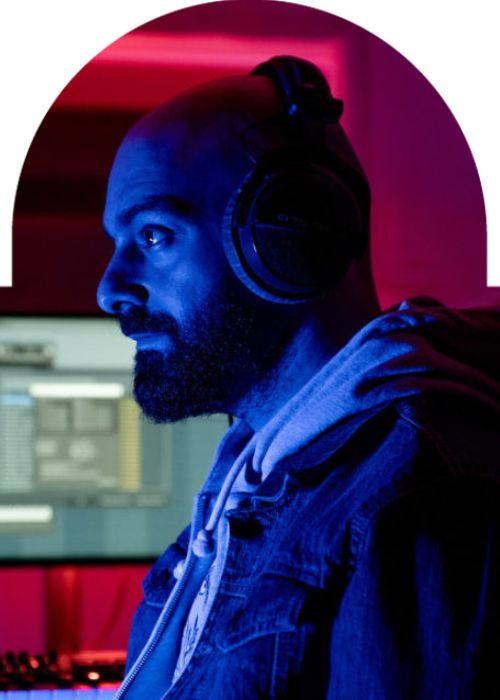 "Sunsets In Marrakech" Marks BluePaper's Return To WTR
BluePaper is the gift that keeps on giving as one of the most gifted electronic music artists to come out of the Middle East in recent years. The burgeoning Saudi artist now looks to build on the success of his first two releases on WTR as he unveils the next single in his constantly growing musical arsenal — Sunsets in Marrakech — following the widely acclaimed release of his five-part Elephant Rock EP in March 2022 and an exquisite contribution to the remix package that followed in June.
BluePaper is steadfast in his uncompromising devotion to uniqueness, and his amazing musicianship as well as his long-standing love of organic, arabesque, electronic soundscapes are front and center. BluePaper's newest release is an absolute masterclass from the get-go, with its pulsating pulse and angelic persona sweeping and rising with forceful delight. It delivers a beautifully nuanced underground house cut awash with warm polyphonic textures, lovely chord progressions, and a stable rhythm that serves to reinforce the record all around.
BluePaper stays loyal to his roots and leads the listener on an intense, emotional trip throughout the song, which reaches an unquestionable peak in its masterfully composed collapse. The song is confident but it seems genuine and frail because it was designed for the dance floor with its warm basslines and mesmerizing rhythms. Sunsets in Marrakech is made with the composure and beauty of an artist who has been capturing people's hearts and minds throughout the Middle East and beyond for the last several years. It is subtle yet enormous.
In relation to the song, BluePaper said:
"Sunsets in Marrakech is an ode to my absolute favorite city in the whole world. Marrakech was the very last place I visited right before the Covid lockdown in 2020 and holding onto its fond memories really helped me find tranquillity in the midst of the darkness that followed. Deeply haunted by the side winding alleys, long and narrow passages and the vibrant souls that wander between its venerable red walls, and inspired by the days we spent at the rooftop terraces of the old Medina; hypnotized by the allure scenery of el-Fnaa square, while the sun goes down."
Sunsets In Marrakech is the most recent record in a string of excellent work from WTR, who have been getting better with each new album they've released this year. As a platform for Arabesque electronic music, WTR was created by MDLBEAST Records in March 2022. Since then, it has seen a string of highly praised releases from musicians from the Middle East and beyond, including ZONE+, Shkoon, and Rashid Ajami.