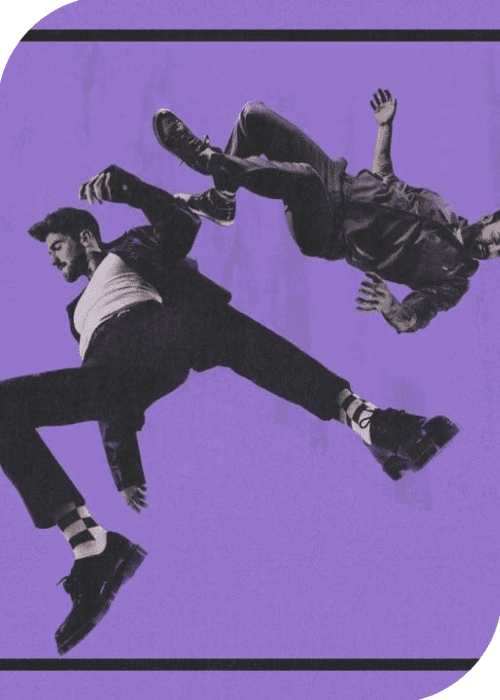 The Chainsmokers, Fatman Scoop, and Disco Fries collaborate to reimagine "Maradona"
The Chainsmokers, Fatman Scoop, and Disco Fries collaborate to reimagine "Maradona" Electronic music lovers may enjoy one final taste of summer with Disco Fries' most recent remix of The Chainsmokers' "Maradona" feat. Fatman Scoop.
This cutting-edge music has everything a Disco Fries remix should have, including unique synthesizers, superb vocal reworking, and a catchy bassline that will have listeners moving. Disco Fries and The Chainsmokers create a catchy dance tune that is now streamable all over the world as the two illustrious duos work together for the first time in what looks like a match made in heaven.
The New York-based electronic duos The Chainsmokers and Disco Fries are no strangers to one another; for the past ten years, they have developed their careers side by side. After years of constantly running into each other in their hometown, the two groups agreed it was time to work together on a special release.
Disco Fries thought "Maradona" was the ideal chance to combine skills with The Chainsmokers because Fatman Scoop, a close friend and prior collaborator, sang on the original tune. This resulted in an incredibly addictive house song that rivals the discography of Disco Fries, maintains the initial appeal generated by The Chainsmokers, and even more prominently showcases Fatman Scoops' unrivaled vocal performance.
Nick of Disco Fries elaborates, "We've been working with Fatman Scoop for over a decade now and when he told us he was going to be on a Chainsmokers record we knew we had to turn out a remix. We're really proud of this one as it pushes into the melodic house sound that always works well in our live sets and it's a unique take on the original record." In the end, the Disco Fries' rendition demonstrates the development of their production and top-notch remix abilities while also uniting a trio of modern dance music industry pioneers.
Since their debut in 2013, Disco Fries have remained steadfast in their career as some of dance music's top producers. Their latest remix of Viiq & Deerock's "Half as Much" is currently dominating Sirius XM's Globalization Radio, and they have amassed over 1 million monthly listeners across streaming platforms, numerous Billboard chart-toppers, and numerous Billboard singles.
Along with their success as producers, the artists have garnered a ton of support from well-known dance performers like Kaskade, Diplo, Steve Aoki, and Hardwell and have performed on some of the largest venues in the world throughout their DJ careers, including Electric Zoo and EDC Las Vegas.
The duo's most recent project, "Finish My Track," debuts the industry's first "finishing house," where they assist up-and-coming musicians in bringing their tracks from 70% to retail ready. The reason Disco Fries are able to instruct aspiring producers on how to recreate a song and make it their own is seen in their most recent remix of "Maradona." Disco Fries sums up with the following:
"When we got the main idea for this mix together, we hit Chainsmokers with it and their quick response was, 'This is F*CKIN GAS!'- so obviously we had to finish it! It's one thing to do a remix that gets played but it's much more rewarding to do one that the original artist really loves and co-signs. The last time we had a response like that was from Katy Perry… Alex and Drew, you're in good company."