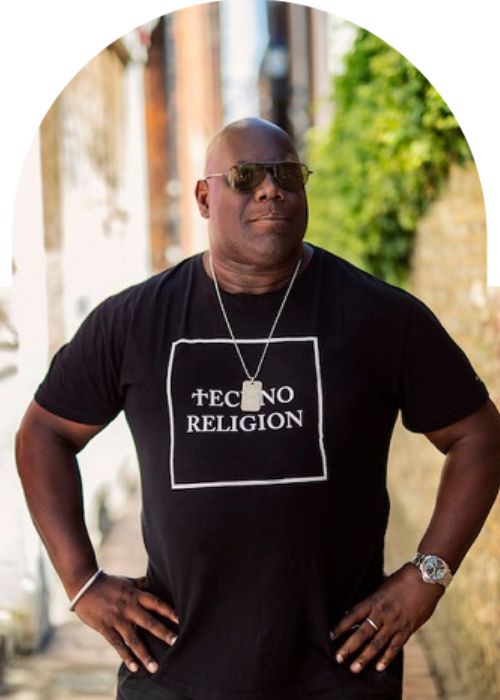 Check Out "See The Sun Rising" By Carl Cox And Franky Wah
In advance of his upcoming new album, Electronic Generations, the renowned Carl Cox makes a comeback with See The Sun Rising, his new track with Franky Wah. The burgeoning British DJ/producer Franky Wah recreated the punishing techno classic See The Sun Rising with skill. The DJ legend and one of the hottest new artists in the UK deliver more exhilarating large room techno. An extended mix is also included with the album.
Franky mentioned,
"I've been fortunate enough to collaborate with Carl on a record prior to this one so to work on a second track is just a testament to how smooth the writing process between us is."
"I think the record is a perfect combination of both mine and Carl's underground sound. Fast pumping drums and bass lines Carl is known for and the euphoric breakdowns that I'd like to think I'm known for also. This record is definitely for that peak time moment when the crowd is ready to go on a proper journey."
Following the release of his mixtape "The Revival: Vol. 1" in 2020, Franky Wah gained notoriety as a budding dance prodigy. The album included the top-charting single, "Come Together," which was nominated for Hottest Record of the Year and was named Annie Mac's "Hottest Record In The World" and BBC Radio 1's "lockdown anthem." It also spent an impressive 10 weeks on the Radio 1 playlist, with five of those being on the A-List.
Carl and Franky originally collaborated on Franky's song "We Are One," which was released last summer. The song was debuted on Franky's inaugural Radio 1 Show, which featured a special hour-long hour-long b2b mix with Carl, and it reached at number 90 on the Shazam list.
Electronic Generations, Carl's upcoming album, will be released on October 28. The enormous 17-track album, which combines Carl's distinctive live electronic sound, is the culmination of the artist's mind-blowing hybrid live shows, which he has been successfully displaying over the past several years.
Carl Cox mentioned,
"I feel very lucky to have the opportunity to share this album. As a live artist and a DJ I get to play all over the world and to see people enjoying the shared experience of being together and dancing. I've pulled together all the elements that I've learned from watching those crowds, added my sound and tried to bring you a true electronic music experience."