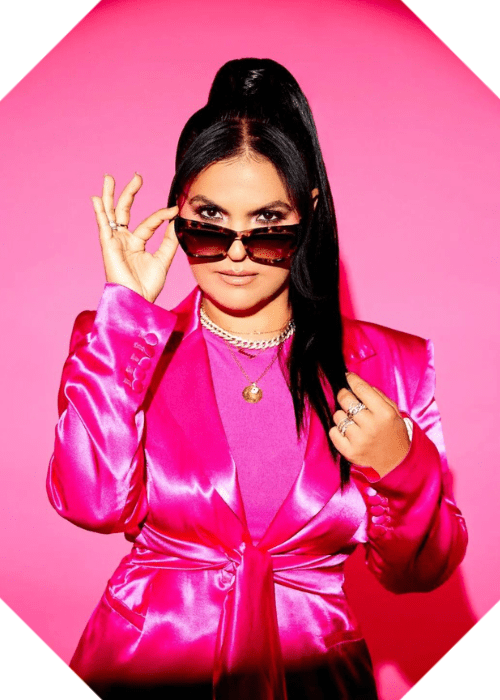 VASSY Unveils NFT Collectible Series With Acoustic Hits
Australian-born, US-based EDM sensation VASSY joins the NFT craze with a special offer for her fans. She has released nine acoustic versions of her chart-topping songs as NFTs on RCRDSHP, the first platform dedicated to electronic music collectibles.
The songs include collaborations with EDM giants like David Guetta, Tiësto and Showtek, showcasing VASSY's versatile vocals and songwriting skills. Fans who buy a collectible will also get access to exclusive behind-the-scenes footage and personal videos from VASSY, as well as a private link to cover songs of their choice.
Additionally, fans who complete a pack by buying all three collectibles or any VASSY artist card will receive a signed CD of VASSY's classic hits.
VASSY said she was drawn to the NFT space because of its potential to connect with her fans in a unique and affordable way, unlike traditional streaming platforms.
"NFTs are a new space but I got in early last year because I saw the potential," she said. "It's a wonderful and unique experience. NFTs are revenue generators and they are pieces that you can control, which you couldn't before."
RCRDSHP's founder and CEO, Obie Fernandez, praised VASSY for her innovation and leadership in the music NFT space.
"From being a mentor to rising female artists in our 'Women of Dance' program, to consistently topping the charts worldwide, her work is paving the way for others in this space to own their voices," he said.
VASSY also noted the lack of diversity in the NFT space, which is dominated by white males, and said she was used to being in a "boy's club" as an EDM artist.
"I've always tried to lead the way and not be a follower," she said. "But slowly but slowly, women are moving into the web3 space."
Read more: How to Own a Piece of Elephante's Hit Song "Catching On"
The acoustic songs are "BAD!", "Even If", "History", "Secrets", "Lost", "Nothing To Lose", "Satisfied", "Could This Be Love" and "Chase". They reveal the original beauty of the songs, which VASSY said were inspired by themes of empowerment, courage and authenticity.
"Many of my lyrics are about being empowered, not being afraid to ask for what you want, and being yourself," she said. "They are three keystones in my life, and my fans make it clear that's important to them too."
VASSY has achieved over two billion streams of her song "BAD!" with David Guetta and Showtek, performed with Tiësto at Tomorrowland in front of 400,000 people, and earned 20 platinum records around the world.
Read more: Prada Set To Launch New Collection Based on Ethereum in NFT