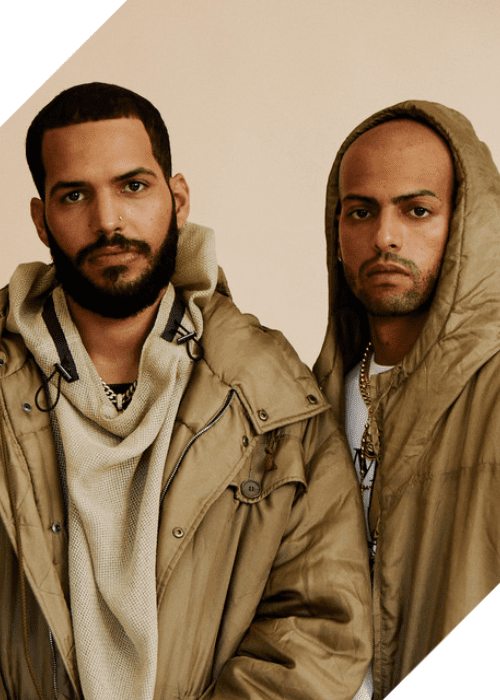 The Martinez Brothers and Eliza Rose Join Forces for Genre-Bending Anthem "Pleasure Peak"
In the dynamic realm of EDM, collaborations often result in remarkable tracks that push creative boundaries. The recent release "Pleasure Peak" stands as a testament to this as The Martinez Brothers team up with Eliza Rose, delivering a fusion of house and soulful melodies that adds a fresh twist to the genre.
The union of The Martinez Brothers and Eliza Rose brings together distinct musical talents, resulting in a track that seamlessly marries house beats with soulful lyricism. Renowned for their infectious and groovy house music, The Martinez Brothers join forces with Eliza Rose, an artist celebrated for her soul-stirring lyrics and funky beats. The combination of these talents results in a captivating and dynamic banger poised to dominate dance floors.
Though each artist possesses a unique musical identity, their shared sonic territory led them to craft a composition that harmoniously blends their individual styles. "Pleasure Peak" unfolds with an irresistible magnetic melody that sets the stage for the journey ahead. As the layers of sound and evocative lyrics unfold, it's evident that both The Martinez Brothers and Eliza Rose have contributed their distinct touches. The track brilliantly captures The Martinez Brothers' knack for crafting catchy house tunes that compel people to dance, while also featuring Eliza Rose's signature blend of meaningful lyrics, funky beats, and infectious melodies.
"Pleasure Peak" stands as a testament to the artistic versatility and collaborative synergy of its creators. This upbeat anthem defies the confines of genres, taking listeners on a musical expedition that pushes boundaries. The track exemplifies that there are no rigid rules when it comes to music creation. By staying true to their respective styles, both artists prove that authenticity can coexist with innovation, resulting in a track that resonates deeply with fans.
The collaborative effort of The Martinez Brothers and Eliza Rose not only delivers a banger that defies expectations but also embodies a powerful message. "Pleasure Peak" showcases the artistry that blooms when musicians embrace their true selves without fear of judgment. This fearless approach to creativity yields a track that's both compelling and authentic, a true testament to their individual qualities.
As "Pleasure Peak" graces the airwaves, fans can't help but anticipate more genre-defying collaborations from this dynamic duo in the future.