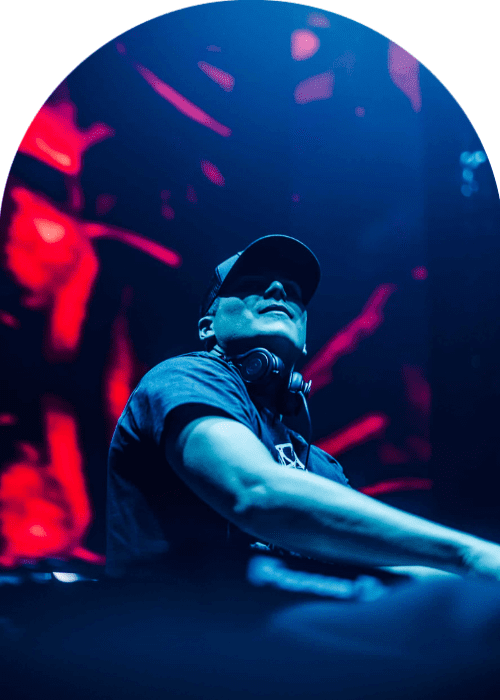 Stratus Unleashes Intense Gob Slab EP on Subcarbon Records: Dive into the Sonic Adventure
With a consistent stream of impactful bass singles dating back to his 2012 debut on Owsla, Stratus has been diligently refining his skills, pushing the boundaries of his sound with each successive release. Now, the accomplished producer steps into the spotlight once again, making his debut on Subcarbon Records with a captivating EP titled Gob Slab. This EP is a relentless collection of four hard-hitting bass tracks that are poised to ignite fervor within crowds across the globe.
The Intriguing Odyssey of Gob Slab
Despite its unconventional title, Gob Slab stands as an embodiment of Stratus' distinctive sound and innovative production prowess. The EP kicks off with the titular track, setting an eerie tone with haunting layers of percussion, bass, and synths. This chilling anticipation seamlessly crescendos into a powerful and intense breakdown that unleashes an irresistible energy. The tracks within Gob Slab are meticulously crafted to thrive in a live setting, and Stratus notes the enthusiastic response these tunes garnered during his road tests prior to release:
Stratus guides listeners through a dynamic voyage with each subsequent track. "Don't Do It" takes center stage after the title track, exuding an almost extraterrestrial aura with its high-pitched lead and frenetic production. Transitioning to the final two tracks, "Keep Walking" and "BomBreaka," Stratus continues to weave a sonic narrative while exploring diverse energies and vibes, steering clear of monotony. "Keep Walking" masterfully balances intense breakdowns with an inviting atmospheric intro adorned with robotic vocal samples. Concluding the EP is "BomBreaka," wasting no time in introducing a groove-infused rhythm and syncopated beat tailored for both club settings and expansive festival stages.
The release of Gob Slab via Subcarbon Records marks a pivotal moment in Stratus' career, showcasing his refined artistry and undeniable sonic prowess. This EP is a testament to his creative evolution and dedication to crafting a sensory experience that transcends boundaries. The tracks within Gob Slab are more than just music; they are a visceral journey into Stratus' musical landscape.