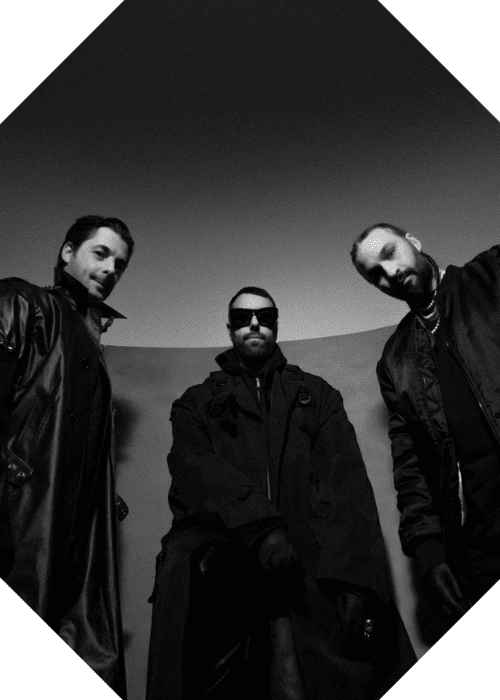 Swedish House Mafia Unveils Captivating Track "Ray Of Solar"
Fresh from wrapping up their Paradise Again chapter, the powerhouse trio Swedish House Mafia has made a triumphant return by dropping a fan-favorite ID that has been electrifying their recent performances and solo sets. This track, titled "Ray Of Solar," has been a highly anticipated addition to their sonic arsenal.
Following the recent release of the live version of their debut album Paradise Again, Swedish House Mafia is already shifting gears to ignite the excitement for their sophomore album. "Ray Of Solar" made its debut at the exclusive Kappa FuturFestival performance in Italy earlier this year, quickly becoming a staple in their sets. The track has since been consistently featured in their solo performances and joint ventures worldwide, serving as a preview of what's to come in the next album cycle.
Cinematic and captivating, "Ray Of Solar" showcases Swedish House Mafia's signature sound in full force. The track takes listeners on a euphoric journey driven by piano melodies that evoke an operatic ambiance before gracefully transitioning into a powerful drop. In true SHM fashion, they've crafted a track that not only fills dancefloors but also resonates deeply, tugging at the heartstrings of their audience.
During a b2b set at Tomorrowland, Steve Angello and Sebastian Ingrosso shared the significance of the track:""Ray Of Solar" is a special one. This is the new Swedish House Mafia song, coming on an album we're dropping later this summer."
This revelation not only treats fans to another dose of SHM's electrifying music but also fuels anticipation for a forthcoming album. As we await more details about this mysterious album, you can immerse yourself in the enchanting soundscape of "Ray Of Solar" by tuning in here.