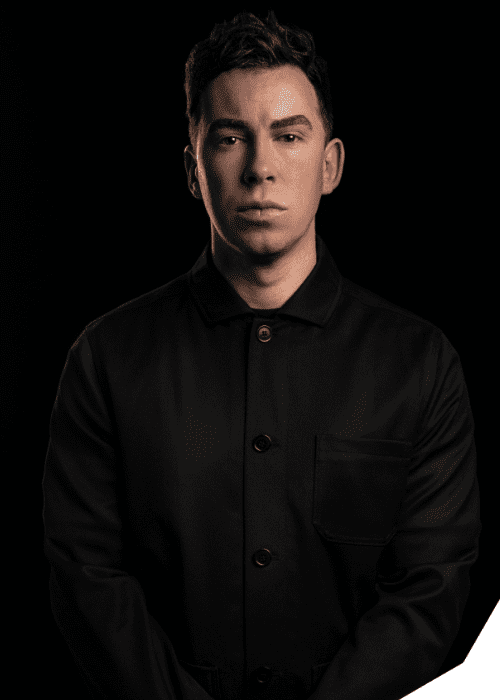 The Seduction: Hardwell & Olly James' Steamy EP Mixes Daring & Euphoria
Although seduction may not be a typical theme in Hardwell's music, he has recently teamed up with his longtime collaborator on Revealed, Olly James, to release a new two-track EP titled "The Seduction". These tracks were premiered during his impressive Ultra 2023 set and are now available on various streaming platforms, providing fans with a euphoric listening experience.
The EP starts off with "Seduction," a provocative techno track that incorporates some rather intimate sounds. The bold decision to sample a woman's moans and heavy breathing has resulted in an undeniable banger, but it might be wise to listen at a lower volume if you're in a public place. The subsequent track, "Flatline," is a thrilling big room number with a breakbeat twist that will be familiar to longtime fans of both artists.
"The Seduction" EP marks Hardwell's fifth release of a six-part series that he teased in early 2023 via mysterious doors on his website. Following the earlier releases of "Balança," "Twisted," "Sloopkogel," and "Revolution," the long-awaited collaboration with hardstyle duo Sub Zero Project titled "Judgement Day" is set to be released in mid-April.