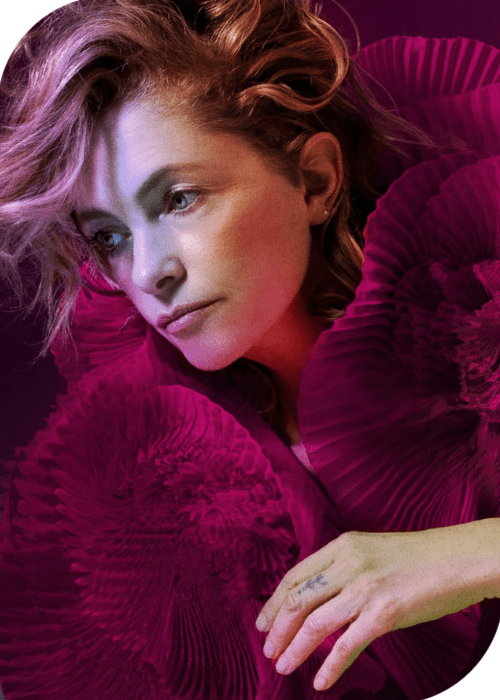 "Watch: Alison Goldfrapp Unveils First Solo Album and Shares Music Video for New Song"
Alison Goldfrapp, known for her work as the vocalist of the electronic duo Goldfrapp, has recently announced her very first solo album, "The Love Invention." The album is set to release on May 12 through Skint/BMG and is accompanied by a brand new single, "So Hard So Hot."
The news of Goldfrapp's solo album has excited many fans of the musician, who have long awaited the release of new material from the artist. The album's tracklist has also been revealed, which includes the solo versions of her previous collaborations with Claptone ("Digging Deeper") and Paul Woolford ("Fever"), along with other exciting new tracks.
Alison Goldfrapp's last album with Will Gregory as Goldfrapp was "Silver Eye" in 2017. The duo released a deluxe edition of the album in 2018, which featured a remix by Depeche Mode's Dave Gahan. Goldfrapp has been working on her solo project for quite some time, and her fans are eager to hear the new direction she is taking with her music.
The release of "The Love Invention" marks an exciting new chapter in Goldfrapp's career as a solo artist. The musician has always been known for her captivating vocals and unique sound, and fans are looking forward to hearing how she will continue to evolve as an artist.
As the release date for "The Love Invention" draws near, fans are eagerly anticipating more news and updates from Goldfrapp. It's safe to say that this upcoming album is one of the most highly anticipated releases of the year, and fans cannot wait to see what the artist has in store for them.