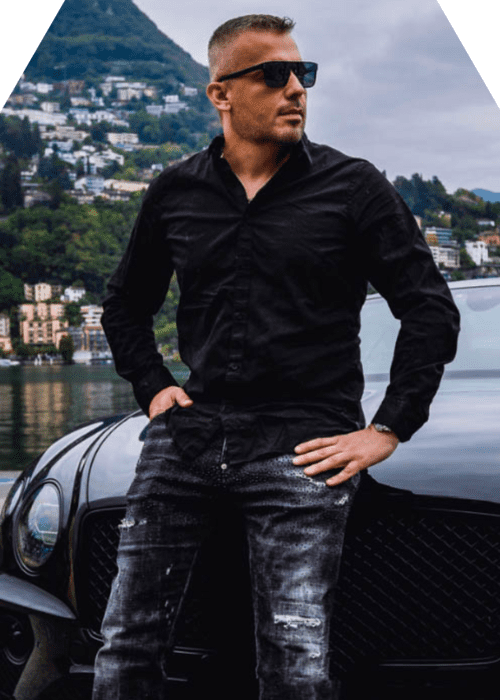 Necosso Drops A Fresh EDM Single "Set Me Free"
Necosso is a musician that focuses on creating music that blurs the distinctions between many genres and styles. As a consequence, the musician is able to consistently produce appealing music while maintaining an open mind and a very wide creative range.
His most recent studio album, "Set Me Free," is a great illustration of what it means to raise the standard in terms of both performance and production excellence.
Necosso's arrangement, which clocks in at just over three minutes, stands out right away thanks to some incredible melodies that serve as an excellent introduction to his unique view of the world of electronic dance music.
The tune has a tremendous twist that adds so much energy, while the beautiful keyboards throughout the song provide a dreamy and wonderful ambiance. The melodies of the female lead vocals are highly uplifting, evoking The Chainsmokers or Lennon Stella, but with a more European touch that amplifies the intensity and atmosphere.
Without dominating the other instruments, the voices rise right on top of the mix, creating a beautifully balanced tone. A personal touch in the lyrics further emphasizes the artist's sincere attachment to his work.
After all, songwriters are storytellers, and one of the ways that listeners connect with songs is via fantastic tales, whether those stories be about the listener's own experiences or are just filled with catchy lyrics that they can sing along to! In this instance, Necosso was able to convey a more personal aspect of himself while still giving the audience a tremendously entertaining and engaging experience.
The quality of this release will most definitely not let you down, especially if you enjoy vintage sounds with a more distinct tone but still have a modern touch. There is something genuinely amazing about how he makes so many diverse inspirations crash into something special. Even though the song was just released a little over 15 hours ago at the time of this writing, the response from the public has been absolutely great, which is not at all surprising.