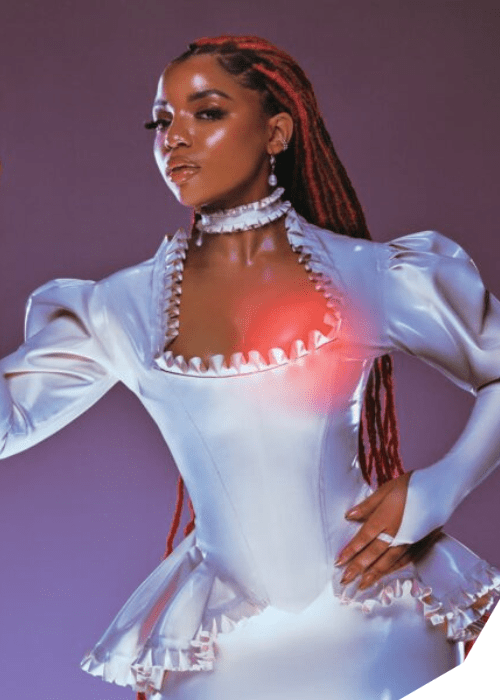 Chloe Bailey Reveals the Cover Art for Her Upcoming Album 'In Pieces'
R&B singer Chloe Bailey is gearing up for a major milestone in her career with the release of her debut solo album 'In Pieces.' The album is set to drop soon, and to get fans excited, the songstress has revealed the official artwork.
The 24-year-old singer has been making waves in the R&B scene, thanks to her incredible talent and powerful vocals. Bailey's debut solo album promises to showcase her diverse range and unique style. The album features previously released singles such as 'Pray It Away' and 'How Does It Feel,' which features Chris Brown.
Although 'In Pieces' does not feature Bailey's Hot 100 hit 'Have Mercy,' the album's campaign has been generating significant buzz with teasers such as 'Treat Me,' 'Surprise,' and 'For The Night.'
The official artwork for 'In Pieces' showcases Bailey's fierce and confident persona. The monochrome cover art features the singer wearing a white top, black jeans, and a black hat while sitting on a wooden chair. The minimalistic design and bold font used in the album's title are a testament to the album's energy and spirit.
Fans are eagerly awaiting the release of 'In Pieces,' and Bailey's debut solo album is sure to be a major success. With her incredible talent and captivating stage presence, Chloe Bailey is poised to become one of the most iconic R&B singers of her generation.