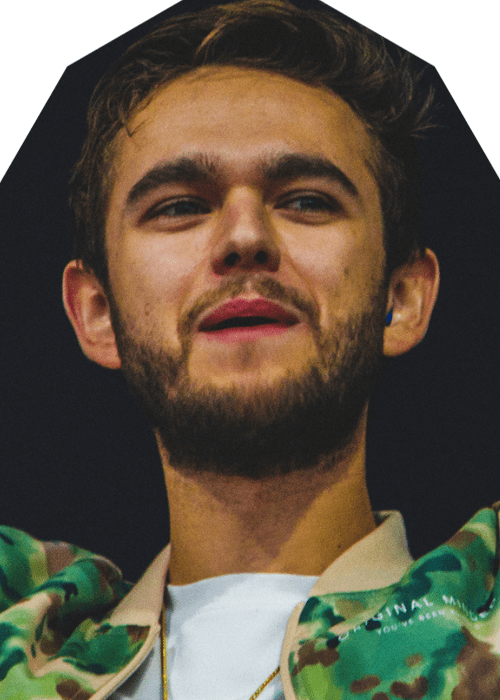 Zedd Shares Sneak-Peek of Upcoming Track
Grammy-winning DJ and producer Zedd has teased fans with a snippet of a new track in the works. The demo, tentatively titled "Funky Jam," features uplifting riffs and cinematic chords, reminiscent of the signature sound Zedd has become known for. It remains to be seen whether the track will make it onto his upcoming album, which he has been working on since before the pandemic but has remained tight-lipped about.
.@Zedd is testing new music on his IG stories and it could be called 'Funky Jam' 🔥

Can't wait for his upcoming albumpic.twitter.com/GlP0mvdBN8

— Festival Season (@Festseasonmedia) February 21, 2023
In an interview with Zane Lowe on Apple Music 1 last August, Zedd hinted that the album would have both "happy moments and some hands-up moments" but did not reveal any other details. However, he recently provided fans with an update on his progress, sharing an Instagram photo of himself with his music equipment and explaining that he's been "working on the album all day."
Aside from the new album, Zedd has other projects in the works, including a 2023 club residency with Zouk Group Las Vegas. There have also been rumors of a collaboration with pop superstar Katy Perry, with whom he previously worked on the hit single "365," but there is no official confirmation of any new music in the works between the two artists.
2.22.23|
Katy Perry is shooting her New music video in New York.
according to The Sun, her new single inspires 'BELIEVE' by Cher and the producer is Zedd.

I'm voting for #KatyPerry for #FaveResidency at the #iHeartAwards! pic.twitter.com/6mSQ6NWUjT

— Mushroomty Hudson🍄 (@Andy__Hudson) February 22, 2023
Zedd's fans have been eagerly anticipating new music from the artist, who has become known for his high-energy, infectious tracks that blend elements of dance, pop, and electronic music. His previous hits include "Clarity," "Stay the Night," and "The Middle," which earned him a Billboard Music Award for Top Dance/Electronic Song in 2019.
While Zedd has yet to reveal any concrete details about his upcoming album, fans are excited to hear what he has in store and eagerly await more news from the dance music superstar.