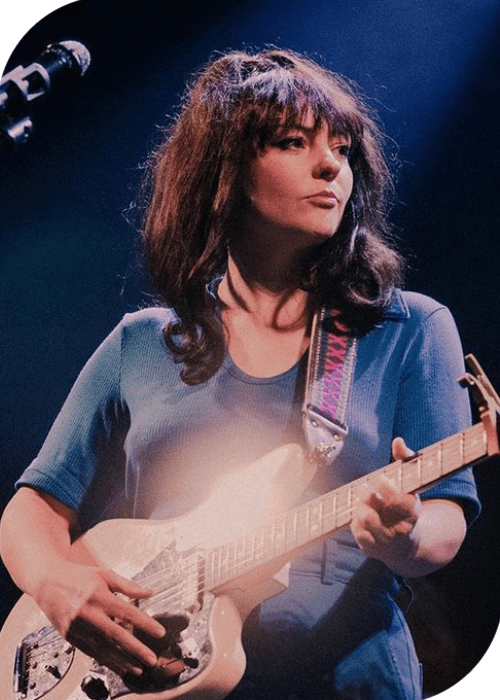 Angel Olsen unveils upcoming EP 'Forever Means' and premieres lead single "Nothing's Free"
Angel Olsen, the American indie singer-songwriter, has announced the release of her new EP, "Forever Means," which is set to drop via Jagjaguwar on April 14. The EP is a follow-up to her 2021 album, "Big Time," and comprises four songs recorded during the album's sessions. Olsen co-produced the EP with Jonathan Wilson, and the concept of "forever" is a recurring theme throughout the four tracks.
According to Olsen, the EP's theme revolves around the idea of never letting oneself believe they have stopped learning or exploring, while also trying to be kind and honest. "What are the things I'm seeking in friendship or love, and how can forever be attainable if we're always changing?" Olsen said. "Maybe the secret to ongoing love is to embrace change as part of love itself."
Olsen has given fans a glimpse of the upcoming EP by releasing the lead single, "Nothing's Free," along with a lyric video featuring studio footage. The soulful track was initially intended for inclusion on "Big Time" but ultimately did not fit the album's direction.
In an interview, Olsen revealed that the song is a personal one for her, as she wrote it when she was coming to terms with her identity and sexuality. "For me, when I wrote it, I was coming to terms with my identity and sexuality. I was opening up in a new way," she said.
Fans of Olsen's soulful and introspective music can look forward to "Forever Means," which promises to be an emotionally charged and thought-provoking EP.