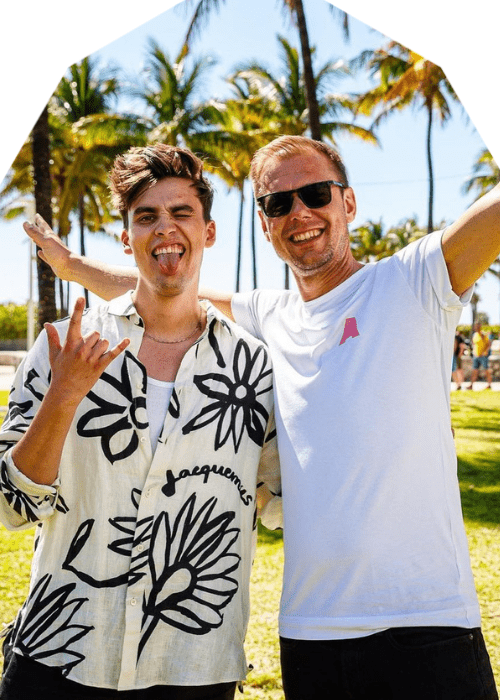 ARMIN VAN BUUREN DROPS GRADE-A COLLAB WITH BILLEN TED AND JC STEWART
The superstar DJ and record producer Armin van Buuren has been on fire with his latest collaborations such as "Love We Lost" featuring R3HAB and Simon Ward, and "Human Touch" featuring Sam Gray. While the tracks are still on repeat, electronic music genius is back with another banger.
Today Armin van Buuren dropped a highly electrifying single with globally renowned singer JC Stewart and London-based Billen Ted. "Come Around Again" is a rave-ready track that exceeded our expectations. Armin seems to have already done it all, but he can't stop surprising us with each release.
"Come Around Again" was premiered by Armin van Buuren, JC Stewart, and Billen Ted at Ultra Music Festival in Miami two weeks ago. The music video for the newest release was also shot in Miami. Check it out below.
"If you were thinking Armen van Buuren is taking the Tiesto route adding a new flavor to his sound and shifting to dance music; that is not the case," confirmed George Hess (US Label Representative of Armada) on Instagram LIVE, saying that "Come Around Again" is one of many dance tracks Armin worked on during the 2-year lockdown. He confirmed that he has a lot more dance music in the pipeline but remains true and sticking to trance music.
Armin shared his thoughts on "Come Around Again":
"What I like so much about 'Come Around Again' is that it has a little bit of everything. It has the drive it needs to energize dance floors and also has the lyrical depth and poppy hook to make due on radio and in playlists. I'm super happy with this collab and loved working with Billen Ted and JC Stewart. They really inspired me in the studio!"
Follow Armin van Buuren on:
Follow Billen Ted on:
Follow JC Stewart on: