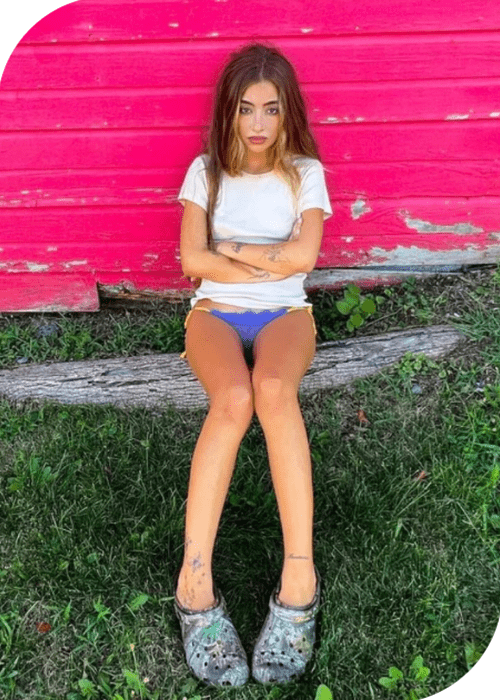 Ayla D'Lyla Presents Her New Single: "To Be A Girl"
New York-based recording artist Ayla D'Lyla shares new single "To Be A Girl." The introspective and melancholic track that digs into the darkest corners of self-esteem and delusion, is accompanied by a music video directed by the artist's sister Malina Weissman.
"To Be A Girl" is the latest addition to Ayla's emotional collection of songs that showcase her lyrical prowess. Speaking of the song, Ayla says that it "is a letter to all the girls who have lost themselves in the middle of a relationship. We often measure happiness by the romance that does or doesn't exist in our worlds. Many of us tend to get lost living in this state of fantasy and passion."
About the official video, Ayla adds, "The music video, shot by my sister, Malina Weissman, showcases her raw filming style and sense of humor. Malina loves creating beautiful images without over-producing what she sees. I love the lovely backdrop and the way it captured the melancholic feeling of the song."
Because of her German and Palestinian roots, Ayla became interested in German Pop music from a young age and continues to be inspired by its intricacies. The classically trained vocalist has also always been influenced by legendary female artists like Nancy Sinatra, Dolly Parton, and Cher.
Following this summer's releases such as "Money" and "Anywhere But Here," which received recognition from outlets like Wonderland Magazine and V Magazine, "To Be A Girl" shows off Ayla D'Lyla's psychedelic, experimental, and dark sounds that take the listeners on a dark fantasy ride, thanks to her sultry vocals and poetic lyrics, "The end is near or so I say/ why is it that your eyes always make me stay/ oh to be a girl in your world/ I pay to play the game/ but you still get your way/ oh to be a girl in your world."
Ayla D'Lyla is on: Instagram – Twitter – TikTok – YouTube – Spotify
Watch the visuals for "To Be A Girl" here:
Listen to "To Be A Girl" here: