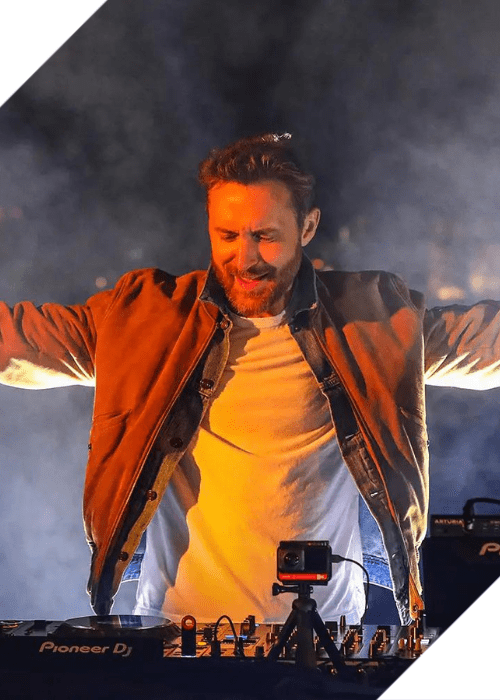 Black Eyes Peas, Shakira, And David Guetta Unveil Remixes For 'Don't You Worry'!
Multi-GRAMMY Award winners Black Eyed Peas, Shakira, and David Guetta today released a trio of dance floor-focused remixes from Malaa, DJs From Mars, Dubdugz, Mark Ursa, and of course, Guetta himself, while the original cut of "Don't You Worry" continues to soar up worldwide music charts.
Italian newcomers DJs From Mars, whose sound they define as a blend of "Bastard Pop" and "Alien Electro," team up with the renowned Guetta to release what is perhaps the most vocal-heavy remix of the collection.
The remix comes out swinging with stuttering, trembling basslines and haughty synth stabs that meander across the single's thunderous rhythm parts.
Make no mistake, this is an out-and-out club destroyer that has already been wreaking major havoc in Guetta's Ushuaia sets. It is the most vocally driven of the three remixes offered.
Brazilian pair Dubdogz and Belgian artist Mark Ursa come up with an enormous monster of a remix, utilizing swaggering basslines to support the Euro-pop synth sensibilities of the original tune. The trio's rendition has an enormous sonic vitality that ideally places it for large stage performances all across the world. It does this by combining heavy, tumbling depth drops in one direction with light, even optimistic FX in the other.
Unknown Frenchman Malaa has built a solid reputation for producing banger after bass-soaked banger, and his rendition of "Don't You Worry" is no exception. The mystery in the balaclava flicks sparse fragments from the top line throughout the remix with frightful precision, painting Jackson Pollock-like strokes on an electronic canvas made up of twitchy, glitching percussion and syncopated, jacking FX that violently rub up against the mainline beat.
As the Black Eyed Peas' ninth studio album approaches release and additional significant remixes of "Don't You Worry" are believed to be in the works, fans of the American supergroup can expect to be inundated with new music in the months ahead. Will.i.am, Taboo, and apl.de.ap just wrapped off a very successful European tour that rocked stadiums all over the continent, demonstrating once more how the Black Eyed Peas' legacy not only endures but also expands and forges new routes into the hearts of fans all over the world.