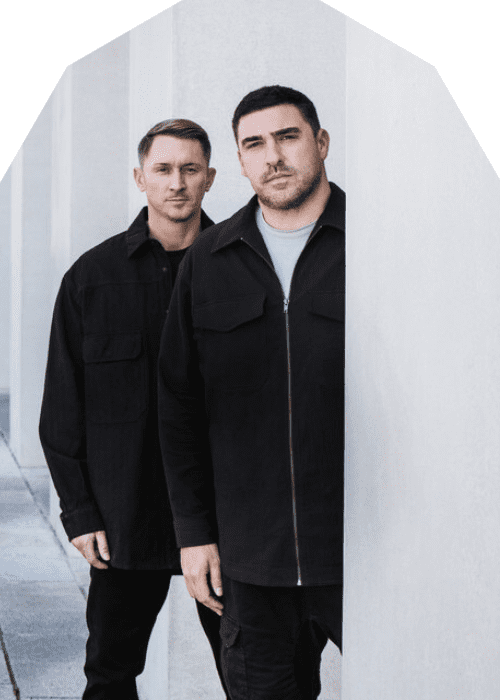 CamelPhat Drops Highly Anticipated Album Spiritual Milk on Their Own Imprint
CamelPhat, renowned for their fascinating melodies and captivating productions that immerse listeners in sonic bliss whether at home or in the midst of their electrifying live performances, has unleashed their latest masterpiece, the sixteen-track album titled Spiritual Milk.
This highly anticipated release marks the culmination of several months of eager anticipation, with the duo building excitement through the unveiling of new singles and unforgettable sets at iconic festivals like Tomorrowland and Creamfields earlier this year. "Hope," a previously released track featuring the enchanting vocals of Max Milner, serves as the opening track, beckoning listeners into CamelPhat's musical journey.
Spiritual Milk is a testament to CamelPhat's evolution as artists who fearlessly explore a diverse range of sounds and styles. The duo's career has matured to a point where they feel empowered to venture into new creative territories and orchestrations:
"We've felt a lot less pressure delivering this record, possibly due to the fact it's on our label (WSA), but also we're at a point in our career where we can possibly afford to be more expressive and less fearful about what other people think. It has definitely come from the heart and feels honest both as writers and musicians. We've had fun with it; we've made music less with the dance floor in mind and more with our emotions. The whole thing came together surprisingly very easily. 'Spiritual Milk' is a listening album that takes your mind away from everyday life. The name itself has captured the overall essence of the album perfectly. Take the trip & enjoy the ride."
The album's progression allows listeners to seamlessly traverse the ebbs and flows of its musical landscape, creating a symphony of sounds that harmonizes perfectly with the advanced visual productions now synonymous with dance acts' live performances. While previously released singles like "Hope," "The Sign," and "Higher" featuring London Grammar are poised for heavy rotation on radio and playlists, the album as a whole stands as a true work of art. It is a testament to the boundless creativity and unwavering energy invested by CamelPhat.
Embark on an auditory journey and savor the entire "Spiritual Milk" album by CamelPhat, which is destined to be a timeless masterpiece.