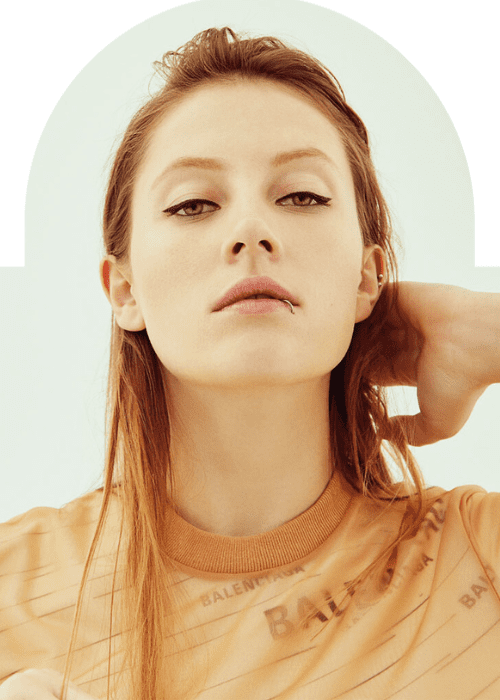 Charlotte de Witte to Host 3-Day Event During ADE 2023
Belgian techno sensation Charlotte de Witte has sent shockwaves through the electronic music community with her announcement of a thrilling three-day event at the upcoming Amsterdam Dance Event (ADE) 2023. The announcement was made on her Instagram, where she expressed her excitement to her devoted fanbase.
"We're opening our own club! @KNTXTmusic Turbo Club is coming to Amsterdam Dance Event and we're coming in HARD! Three days of music, our own shop and food in an epic, yet to be revealed location. Line-ups will be announced last minute," de Witte shared on Instagram.
This announcement is another milestone in Charlotte de Witte's already remarkable career. Renowned for her dark and compelling techno sound, de Witte has been making a substantial impact on the electronic music scene for years. Her recent successes have solidified her status as one of the most dynamic and busiest techno artists of the moment.
Earlier this year, de Witte expanded her KNTXT concept to an international audience, hosting an event at The Brooklyn Mirage in New York. The event was a resounding success, showcasing her ability to curate immersive and intense techno experiences that resonate with fans on both sides of the Atlantic. The KNTXT brand, synonymous with cutting-edge techno and unforgettable moments, is poised to make an even greater impact at ADE 2023.
In addition to her KNTXT events, de Witte's performance at Ultra Music Festival 2023's mainstage was a historic moment in her career. Taking the stage in March, she captivated the massive crowd with her signature fusion of pounding beats and entrancing melodies. The performance not only cemented her position as a techno powerhouse but also highlighted her versatility as an artist capable of commanding any stage with her electrifying presence.
Charlotte de Witte's decision to host a three-day event during ADE 2023 underscores her commitment to pushing the limits of techno and creating unforgettable experiences for her fans. The inclusion of a dedicated shop and food options within the event showcases her meticulous attention to detail and her drive to establish a complete and immersive environment for attendees.
Although the event's location is yet to be unveiled, there is no doubt that de Witte and her team have something extraordinary in store for attendees. With line-up announcements promised at the last minute, attendees can anticipate an element of surprise and anticipation that will heighten the overall excitement.
Read the announcement on Charlotte de Witte's Instagram for more details!