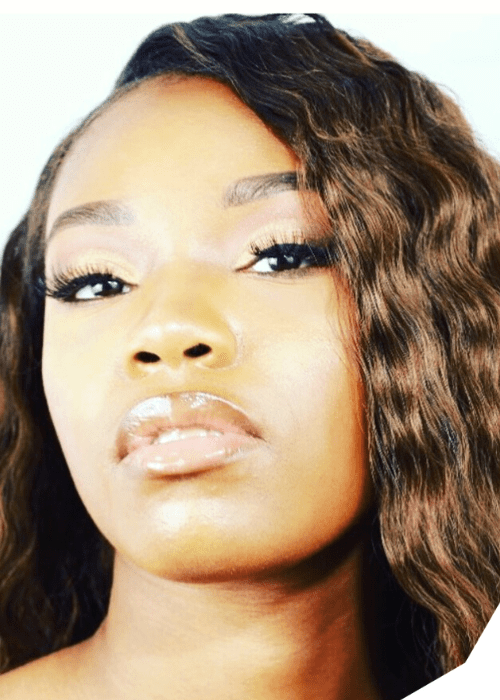 Exclusive Interview With Jade Latrice, The Sublime R&B Singer-Songwriter Behind "The More" [Official Music Video]
Chicago-bred American R&B singer-songwriter and recording artist Jade Latrice is back doing what she does best; releasing stunning music. One of the most promising R&B phenomenon from her generation, Latrice has just released her latest single titled "The More," once again stealing the spotlight both sonically and visually. We had the chance to chat with her about her start with music, new single, music video, and much more!
Hi Jade!
What's your background and what sparked your desire to become an artist?
I was born in Chicago but was raised in the Chicago-land Suburbs. The first half of my life, I was in a two-parent household. My parents divorced in which the transition was hard for me. I began to write down my thoughts more. It's therapeutic. I've been singing since I was a little girl, but I was too shy to perform besides this one time when I was about 5 years old at a talent show. As I grew, and got over my fears, I began to come more out of my shell in my teenage years.
I've always felt when I was a little girl, I belonged on the stage, practicing while singing and dancing in front of the television. I have a passion for music. The sound, the instruments and the artistry as a whole. Music to me is storytelling.
How did "The More," your latest single, come to life? What's the main message behind it?
"The More" is an expression on how life can take two people in two different directions. Leaving to go to college or even to pursue your hopes and dreams. A bittersweet moment as you are trying to grow as a person, and you sometimes have to leave the ones you love and care about in order to do so. Expressing how you don't want the feelings to "fade away" while you are doing so.
Who came up with the visuals' concept and what was the vision behind it?
While working with Makeba Riddick-Woods from Young Dreamers Agency and Cheo Green from Vector Management, we were able to produce a dope visual that aligned with the fade-away concept. To display spending time and the hopeful feeling of not wanting to lose those moments and connections as I pursue life goals and dreams.
Any fun BTS moments from the music video shoot you'd like to share with our audience?
I had a blast at the video shoot but we were in the desert. Anyone that knows me knows I am so afraid of snakes and I was kinda freaked out!
Which artists have inspired you? How do these influences translate into your own music today?
Some of my influences would be Beyonce, Rihanna, Aaliyah, Ella Mai, Whitney Houston, Brandy, Mary J, and Lauryn Hill.
Are you more of a recording artist, a performer or both?
I would say that I am both. I want to display more of that creative style in the future with my music.
How would you define your own style and subgenre?
I would say my music style would be R&B. Could be soulful and could be upbeat, a hip hop vibe as well like my previous single "Pull Up".
What's your favorite track from your past releases?
If I can name a favorite, I would say, my current release "The More" as it displays more growth and vulnerability. The story is amazing and I am glad to share it.
Besides music, what are some of your favorite hobbies or passions?
A few hobbies would be me going to the gym, volleyball, and spending time with my family.
What's next for Jade Latrice?
Back to the studio, working and planning stages of an EP this summer.
Thank You!