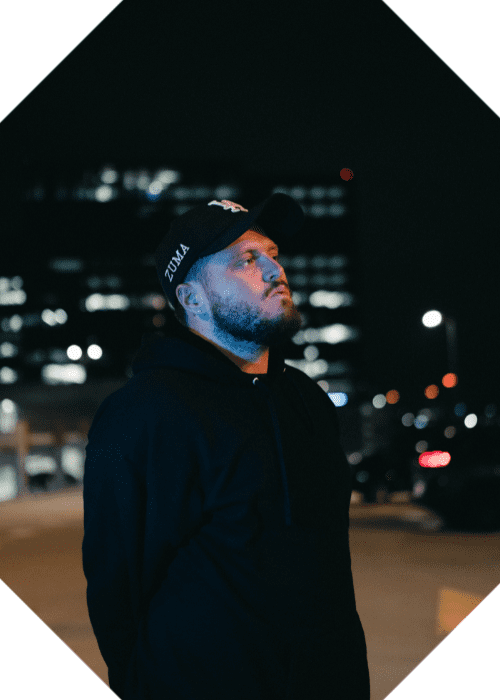 Exclusive Interview With Renowned Artist & DJ Zuma Quintero
DJ, producer, and recording artist Zuma Quintero sits down with us for a chat! The young talent recently dropped his new EP titled Golden Hour, a treat for the masses with hundred thousand-play hits like "Dreams" and "Uninvolved". Zuma is currently working on more fresh music to surprise his fans. Check out the album down below, and get to know Zuma Quintero with us!
Zuma, we loved listening to your EP 'Golden Hour'! Tell us more about this collection. What inspired its creation and were there any challenges you had to overcome in the process?
Thank you so much! This is the first EP after my rebrand and it was nice to finally have the direction I want to go as a producer and DJ. I had a lot of inspiration from producers and genres which is why I wanted to make these tracks my first EP, to showcase myself as a producer and introduce my sound. I really wanted to make something different and unique. Merging elements of electronic and trap music blending some warm instruments when hard beats. I think the most challenging part of it was creating the same sound to flow and not getting sidetracked with the project. I had so many vibes I definitely didn't want to make a crazy 14 track of all different types of genres that were hard to keep up with. I always try to think of live performances and how I'd want to play out tracks and the flow as an entire set.
What is "Uninvolved" about? This collaboration with Berlin Brill is just stunning!
It's pretty much as what Berlin says it's about enjoying life and not wanting to have emotional attachments to anyone. Living life the way you want and just being in your own lane. It was definitely the more energetic track on the EP. It was a fun process creating this track in Dallas.
Did you get to experiment with new beats or genre elements in order to create this EP or do you typically work with a similar style?
This is the project I dropped after my rebrand and taking the time working on my production craft. I really wanted to experiment and make a new sound while also making something that was still approachable to listeners. I want to tell a story at the same time. I definitely have to say my sophomore EP is a lot more Trap and darker than Golden Hour. I am also excited because it's my first ep my vocals and no features.
How did you first get into music? What pushed you to step into the scene as a professional? Has your journey proved to be what you had expected?
I started music when I was in college and decided that I wanted to pursue it full-time. During my early twenties, I really started messing around and decided to take it a lot more seriously, which led to dropping my classes and moving back to Los Angeles. I started songwriting and releasing demos and slowly started making my way into studio sessions with local artists in the area. I fell into the EDM scene around 2017 and found djing something I really wanted to do.
Describe your art in three words only.
I'd say warm, hypnotic, and hard.
Who is your number one fan/supporter?
Mannnn, I have so many close people I work with and honestly, my circle is super small. I'd say I'm always surrounded by artists like me. We all support each other.
What is the most exciting collab you've had so far? Who would you like to collaborate with in the future?
I really loved the fact I got to make another track with my homie Pofsky. He's someone who's always shown love and we have known each other for a while now and seeing his journey is really inspiring. I would say I'd love to collaborate with Troyboi or Flosstradamus. I love how hard they go and always loved super different production styles .