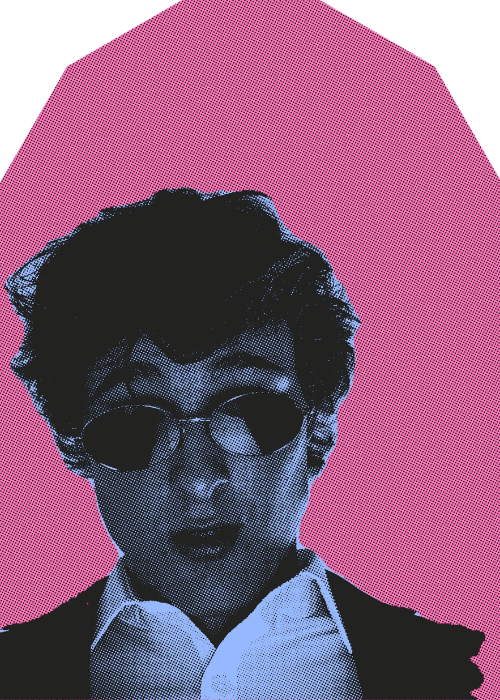 Exclusive Interview With Versatile Artist Carsn. Who Just Dropped The LP Mixed 3motions
Carsn. shares a much-awaited debut album with fans! Mixed 3motions is the incredible artist's new creation that will spark appreciation for modern music and set Carsn. apart from the rest of the popular music scene. The eleven-track album seamlessly fuses southern hip-hop, pop, and alternative music into what is essentially Carsn.'s eclectic, untouchable sound. We've had the chance to ask him a few questions about his new project, background, creative approach, style, and much more!
Congratulations on the release of your new 12-track album Mixed 3motions, we loved it!
Tell us more about it. What messages did you intend to convey through this LP? And what inspired you to record it in the first place?
I recorded this project over a year span. I probably had recorded about 50 songs as I put this thing together, but I narrowed it down to the 14 that were most special to me. To put it simply, it's about the current and past struggles of growing up and transitioning into who I want to be in life. In other words, finding myself through the process of recording. I looked at it like a therapy session when I was recording the album and I think this is what lets the feelings flow. There were some sad and happy times throughout that year, but I think that's the beauty of recording and making music because you can sort of capture those moments and hopefully have the people who listen to it experience those same emotions in their own ways. Each song on here represents a lesson I've learned on my own through the past year in terms of relationships, friendships, current life situations, etc. There have been a lot of changes in my life over the past year and the album shines a light on those changes. I think this project is one to be proud of as I produced about 70% of the album, which was a first for me, and of course wrote the whole thing myself. With that said I'm grateful for every individual listen and those who take the time to dive into Mixed 3motions to give it a listen.
What's your background and what sparked your desire to become an artist?
I have always had the desire to create my entire life. The only thing that changed was finding my love for music specifically. I was always involved in art, video production, editing, photography etc. but it wasn't until about middle school that I found my love for music. I was so obsessed with music at one point that I would create my own music videos as a kid and edit them just to feel like I was a part of the song. From Lil Wayne to Michael Jackson to Green Day, I was constantly listening and mimicking what I saw from these artists who were my favorite at the time. I think in some weird way I was always led down this path of creating music and those were all just steppingstones to get here. Its only recently that I've begun taking music more seriously, and I hope one day to be able to turn it into a full time career.
In your opinion, what is the number one quality an artist should possess in today's music industry?
Without a doubt I think relatability. People want to listen to a song and be able to relate to it in some way. That's the beautiful thing about music, I might take something specific from a genre or song that wasn't even intended for me and fall in love with the message instantly, while another person may listen to it and take away something completely different. I think with relatability also comes unity, and music for years has always come with unity in some shape or form for all people and I hope that never changes. I try to think about these things when creating something, taking bits and pieces from all different types of genres, and creating your own genre is what I want to do.
In a previous Interview, we've read that you describe your style as southern pop/hip-hop. Could you elaborate and tell us what is so unique to these sub-genres?
I try not to dive too deep into this question because I don't want to put a label on the type of music I can create. I say southern pop/hip-hop, but really tend to stick with alternative because those are the type of songs I want to create. I could drop everything I'm doing tomorrow and get inspired by a jazz song and start creating jazz music just for the hell of it, you just never know. Lately people such as Smino or Billie Eilish have been a big inspiration to me, but that could change next week. I don't want to limit myself to anything.
Are you more of a recording artist, a performer or both?
I'd say recording artist only because I like to put myself in a zone, create a vibe or two while sipping on a glass of Chardonnay. I tend to lose myself in the music, and that's when I know I've got something good on my hands. Every day I wake up wanting to make the perfect song, I'm very much obsessed with the idea and process. With that said, I hope to reach the point where I can get into performing but as of right now, I'm more focused on making the music.
What's your favorite track from your own music?
My favorite track I've ever made is my next release. It's not out yet but it will be my next single coming out here in a few weeks. It's called "It's Been Love". I say this because it was recorded at a very special point in my life, and it was also completely produced and written by me. Every sound and every word. It was a beautiful moment captured at a beautiful time and I can't wait to put it out.
What's next for Carsn.?
What's next is continuing to focus on the music. I am going to step away from the albums/mixtapes for a while and just focus on releasing singles only. I want to dive into even more new genres and create new sounds that nobody is doing right now. Stay tuned. Thank you.