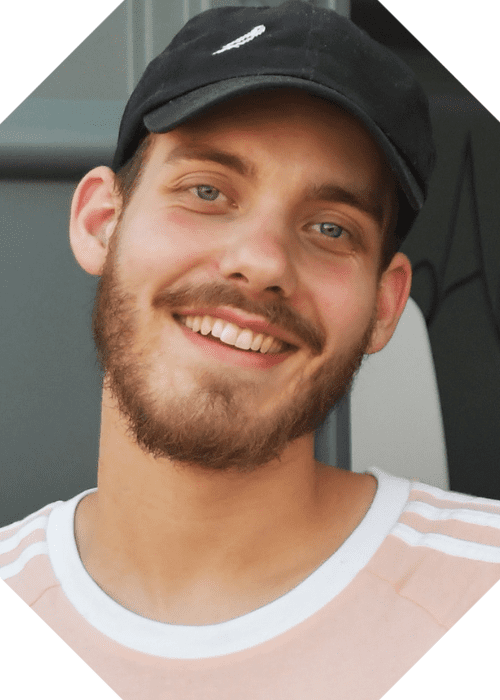 "EXISTENTIAL DANCE MUSIC": SAN HOLO ANNOUNCES NEW ALBUM, DROPS KALEIDOSCOPIC SINGLE
San Holo, the innovative electronic music producer, has set the music scene abuzz with his recent announcement. The talented artist has revealed that he will be releasing a new album titled "Existential Dance Music," marking an exciting chapter in his career. Alongside the announcement, San Holo has dropped a kaleidoscopic single that showcases his unique sound and artistic vision.
A New Musical Journey Begins
"Existential Dance Music" promises to be a captivating exploration of San Holo's musical evolution. Known for his distinctive blend of electronic beats and melodic elements, San Holo has consistently pushed the boundaries of his genre, captivating listeners with his innovative soundscapes.
The album announcement has sparked immense anticipation among fans, who have been eagerly waiting for new music from the talented producer. San Holo's ability to infuse emotion and depth into his electronic compositions has earned him a dedicated following, and the upcoming album is expected to deliver another level of sonic excellence.
Kaleidoscopic Single: A Glimpse into San Holo's Vision
Accompanying the album announcement, San Holo has released a mesmerizing single that provides a glimpse into the artistic vision behind "Existential Dance Music." The track, with its kaleidoscopic blend of shimmering melodies and infectious beats, transports listeners to a sonic realm where they can lose themselves in the music.
San Holo's attention to detail and his ability to craft intricate sonic landscapes are on full display in the single. The carefully curated layers of sound create a dynamic and immersive listening experience that is bound to captivate fans old and new.
A Remix with a Twist
In addition to his album announcement and the release of the kaleidoscopic single, San Holo recently collaborated with Skrillex and Fred Again to deliver an "existential remix" of their track "Flowdan's Rumble." The remix, featured on Sweet n Sour Magazine, showcases San Holo's unique approach to music production and his ability to infuse his signature sound into existing compositions. The collaboration has been met with widespread acclaim, leaving fans eager to discover more of San Holo's remixing prowess.
Stay Connected with San Holo
To stay updated with San Holo's latest releases, news, and behind-the-scenes insights, fans can follow him on Twitter and Instagram. These social media platforms offer direct access to the artist, allowing fans to engage with his creative journey and connect with fellow music enthusiasts.
"Existential Dance Music" is set to be a remarkable addition to San Holo's discography. With his boundless creativity and a unique musical perspective, San Holo continues to push the boundaries of electronic music and create sonic experiences that resonate deeply with his audience. Fans eagerly anticipate the album's release, eager to embark on this new musical journey with San Holo.
So get ready to groove to the beats of "Existential Dance Music" and let San Holo's kaleidoscopic sounds transport you to a world of musical wonder.