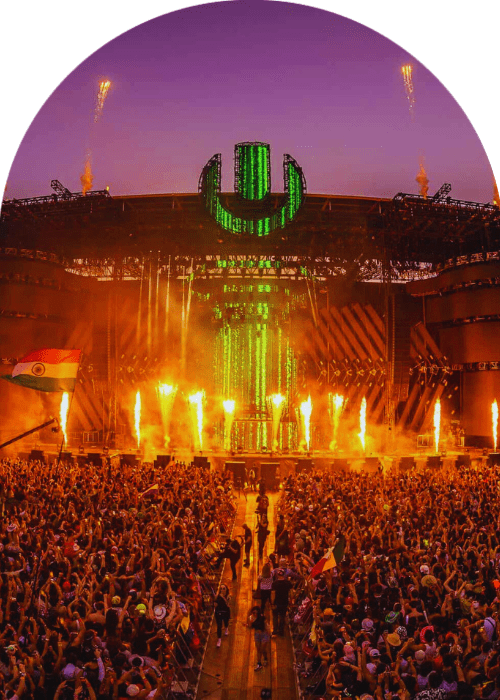 Incredible ULTRA Beach Bali 2023 Lineup Revealed
ULTRA Beach Bali 2023 is back with a stellar lineup of renowned artists, promising an unforgettable auditory journey. Get ready to unleash your inner party-beast as ULTRA Beach Bali returns to the scenic shores with its highly anticipated 2023 lineup. This captivating oceanfront boutique music festival has become a global sensation, attracting music enthusiasts from Europe to Asia to its mesmerizing coastal events. Since its establishment in 2015, ULTRA Beach Bali has consistently delivered unforgettable experiences, and this year's lineup is poised to do the same.
Over the years, ULTRA Beach Bali has welcomed electronic music's brightest stars to its stages. Legends like Skrillex, Kygo, Alesso, and Martin Garrix have graced the festival, igniting dance floors with electrifying beats. Artists such as Zedd, Afrojack, deadmau5, and Dubfire have added their unique touch, leaving audiences in awe.
Related Content: Full Lineup Announced for Road To Ultra: Thailand 2023
But the excitement doesn't end there. RESISTANCE, the renowned underground music concept, is making its triumphant return to Bali. Prepare yourself for nights of heart-pounding beats and mind-bending tunes that will keep you dancing until sunrise. This two-day RESISTANCE event, scheduled for September 24th and 25th, promises a thrilling journey into the depths of house and techno music.

Mark your calendars for an unforgettable weekend of music, energy, and pure bliss. On September 20th and 21st, Ultra Beach Bali 2023 will transform Bali's stunning coastline into a haven of music and celebration. With world-class DJs like Alan Walker, the dynamic b2b set of Sam Feldt & Jonas Blue, Gryffin, W&W, and Zedd, the festival is set to create memories that will last a lifetime.
But that's not all – support acts including Frank Walker and Mykris will add their magic to the mix, ensuring dance floors are never empty and energy levels remain off the charts.
The sands of Bali are ready to pulse with the rhythms of ULTRA Beach Bali 2023. Join music lovers from across the globe and secure your tickets today!