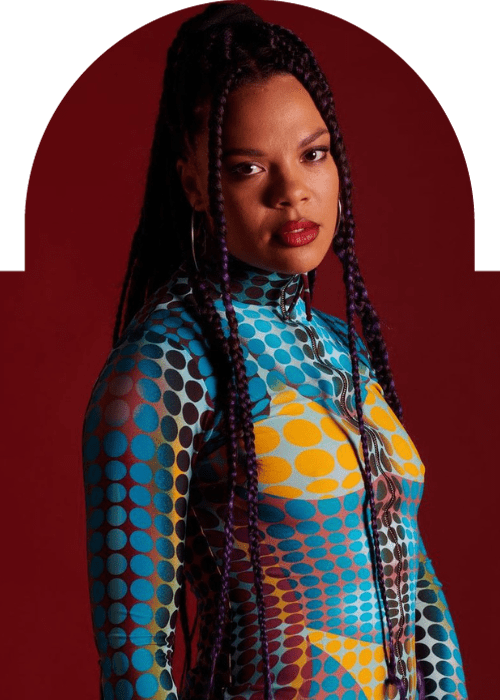 JAGUAR PRESENTS NEW RECORD LABEL, "UTOPIA"
Jaguar, a prominent figure in the dance music industry and a voice of the younger generation, has launched her own record label, UTOPIA, to champion emerging electronic acts from around the world. Originally launched as a club night in 2020, UTOPIA has evolved into a community for emerging artists and a platform for music lovers curated personally by Jaguar. Fueled by her relentless passion for breaking barriers for boundary-pushing young talent, UTOPIA's monthly single releases are set to spotlight the freshest new club tracks from a new generation of electronic creators.
The label's inaugural release comes from Scotland's Van Damn, a regular on the Scottish club scene with his B2B Podcast and All Good parties. Proudly featuring as the label's first release with "Can't Grumble," a certified dancefloor weapon loaded with a springy bassline and classic house cues, Van Damn's track has been a staple in label boss Jaguar's sets, including in her 2021 Boiler Room and most recent Mixmag Lab, and is finally being unleashed.
I'm SO proud to announce that UTOPIA has become a record label. This is always something I've wanted to do, and now feels like the perfect moment to do so. Championing emerging artists and introducing their music to the world is my favourite thing in the world, and I hope UTOPIA becomes a place people will turn to discover their new favourite club tracks. I've loved getting stuck in as an A+R, working closely with the artists, helping bring their visions to life. It's such a special experience. I'm obsessed with every single release that we've signed, and I hope that you are too! Van Damn's 'Can't Grumble' has been rotating in my sets for over a year, people always request the track ID, and I'm delighted that it's FINALLY out in the world.

Jaguar
Jaguar is a leading figure in dance music, having been named Mixmag's "Broadcaster of 2021" and hosting BBC Introducing Dance on Radio 1. She is no stranger to exploring the cultural, political, and creative sides of global electronic music scenes and has been rewarding her Radio 1 community with the most exciting new dance music for a number of years now. In particular, she champions minorities as a priority and, in 2020, launched Future1000 with Virtuoso – a free, online initiative where women, trans, and non-binary people aged 12 to 18 can learn to DJ in an accessible way.
Alongside her effervescent radio show, joyful live sets, and prolific support of new music from as diverse a range of artists and producers as she can find, Jaguar (full name Jaguar Bingham) has also set up the Jaguar Foundation, which authored last year's research report highlighting gender disparity in dance music.
The record label comes hot off the back of Jaguar announcing a four-date UTOPIA residency at Brixton's new underground venue Ton Of Brix. Inviting audiences into the immersive world of UTOPIA, she welcomes world-renowned DJs alongside the most exciting up-and-coming names across the four nights in May and June. There will be four themes across the residency, representing the diverse and rich community that UTOPIA has been cultivating.
With UTOPIA, Jaguar continues to break barriers and champion emerging electronic acts from around the world. Through her record label, she provides a platform for artists to showcase their talent and reach new audiences, while her residency at Ton Of Brix promises to be a celebration of diversity and inclusivity in the dance music community. Jaguar's relentless passion for pushing boundaries and uplifting young talent is truly inspiring, and UTOPIA is set to be a major force in the electronic music scene for years to come.