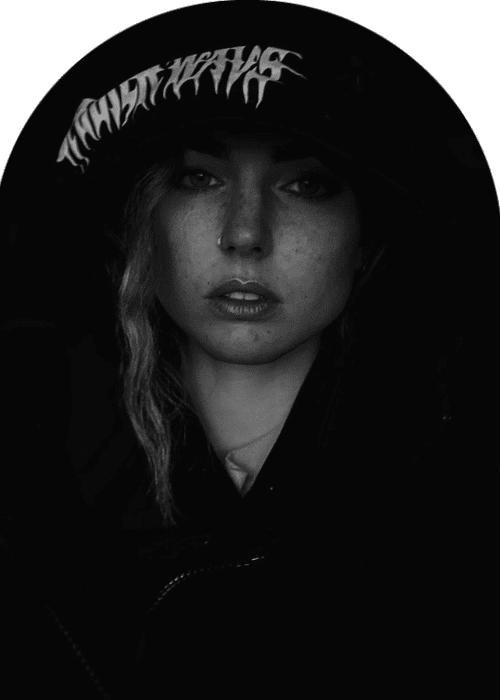 LUPA Releases The Animalistic EP "Animosity" on mau5trap Records
LUPA, the electrifying force in the techno scene, has just released her new EP titled "Animosity" on mau5trap Records. The EP includes four songs, one of which, "Born a Beast," is already creating waves on dance floors throughout the world. The track blends deep bass with synth orchestral drops at 133 bpm to generate an appealing, hook-ready sound that settles the dopamine tab at the 4 am mark. The EP also includes "Like An Echo," "Our Time Will Come," and "Ballad of Fallen Angels," all showcasing LUPA's unique fusion of that dark UK underground style and the feel-good filter game from across the Atlantic.
LUPA's music compositions have made an impression with their bass-driven beats and ambient synthesizers. LUPA has swiftly established herself as one of the most intriguing new talents in the game, with a production style that merges cutting-edge technology with raw, organic energy. This EP follows the success of her debut EP "Insatiable," which was published in 2021 and laid the groundwork for LUPA's own sound fusion.
The EP "Animosity" exemplifies LUPA's refined style and battlefield awards from some of the world's best clubs and warehouses. Her music takes the listener on a journey of tension and release, culminating in spectacular drops that leave them breathless. LUPA pushes the frontiers of what's possible in electronic music with each new release, brilliantly infusing each piece with components from techno's vast tree of sounds.
With "Animosity," LUPA solidifies her status as an exciting force to be reckoned with in the techno world. The EP is now available on Beatport and everywhere music is sold. Subscribe to her future gigs for more details on her upcoming performances. Prepare to join the pack in response to LUPA's cry of the wild. Reflecting her labyrinth of sonic capabilities LUPA submerges listeners in a world of their own.
Animosity, Out everywhere on April 21st, 2023! For more information about this show-stopper's upcoming gigs subscribe here.