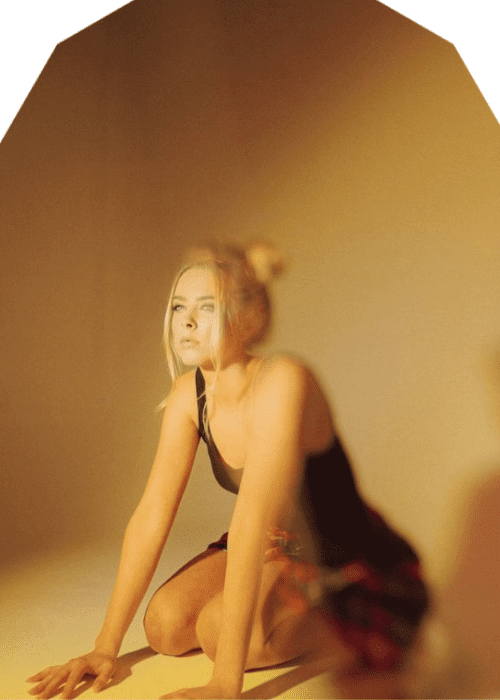 Peyton Shay Rises Above The World With Empowering Single "Badder Than The Bad Boys"
Billboard charting singer-songwriter, Peyton Shay dropped the edgy single "Badder Than The Bad Boys." The angsty track came out during the summer and is accompanied by a rebellious music video, featuring the 19-year-old in narrow settings colored in red and blue. Influenced by 2000's era pop-nostalgia and modern rock, the song reflects the journey of young adulthood.
Fighting hard against the status quo, the LA-based artist sings, "There's a girl and she's badder than the bad boys/ Psychopath, yea she'll play you like a cheap toy/ There's a girl and she's badder than the bad boys/ Look at them run, isn't it fun, didn't they tell you/ She's the baddest of the baddest/ Got no method to the madness /She's a highway to a heartbreak, uh-huh/ There's a girl and she's badder than the bad boys."
"Badder Than The Bad Boys" is from the EP of the same name that also includes the songs "Starting Now," "True Love Never Dies," and "Aftertaste." Speaking of the four-track record, Shay explains, "From losing myself to discovering myself to heartbreak, this EP takes you through my life this past year."
Peyton admits that she started thinking about "Badder Than The Bad Boys" in high school, "I grew up in a very proper and standardized town where everyone followed certain paths and expectations, even the "bad boys" followed a norm. I couldn't stand it. I wanted to be on top of the world and genuinely live life for myself. This song is about me speaking and thinking how I want, not how everyone else expects me to. I hope this song gives power to the listener and helps them discover their true self."
Finding solace in music and songwriting, Peyton Shay perceives creating as therapy, a way to "release tension and express herself." With powerful EPs like Pretty Boi Homicide and the most recent Badder Than The Bad Boys, the up-and-comer paves her own path and refuses to succumb to societal pressure.
Follow Peyton Shay on: Instagram – Twitter – TikTok – Spotify – YouTube
Watch the music video for "Badder Than The Bad Boys" here:
Listen to "Badder Than The Bad Boys" here: