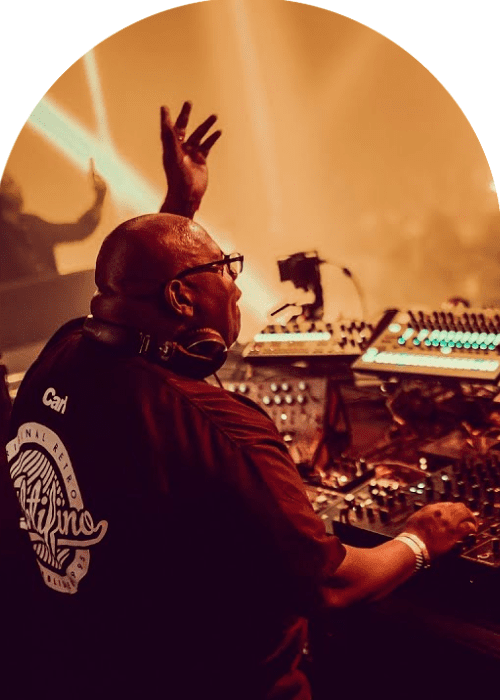 Red Rocks Will Host Carl Cox's "Hybrid Live" Performance
Electronic dance music fans, mark your calendars for 2023! The iconic Red Rocks Amphitheatre will be the stage for Carl Cox's highly-anticipated "Hybrid Live" show. The British DJ and producer, known for his electrifying performances, is set to bring his unique blend of techno and house music to one of the most stunning outdoor venues in the world.
Fans can expect an unforgettable night of music, lights, and energy against the backdrop of Red Rocks' natural beauty. Let's dive into what makes Carl Cox's "Hybrid Live" show so special and why this is a performance you won't want to miss.
Carl Cox will bring his intriguing "Hybrid Live" presentation to one of the world's most popular open-air venues, Red Rocks, this September. Cox uses a range of instruments, including as drum machines and synthesizers, to enhance his DJing, eventually taking audiences on a journey through his four-decade career as a dance music pioneer.
Those in the Colorado region will have a rare opportunity to see Cox's thrilling new phase as a live electronic musician, thanks to Insomniac's Factory 93. "I've always wanted to go out as a live entity, outside of DJing," he mentioned. "I'm not DJ Carl Cox anymore. I'm Carl Cox, the artist. And this album is only the beginning of what I do next."
In conclusion, Red Rocks Amphitheatre is gearing up to host one of the most exciting events of 2023 – Carl Cox's "Hybrid Live" performance. The combination of Cox's dynamic music style and Red Rocks' breathtaking natural beauty promises to deliver a one-of-a-kind experience that fans won't forget.
Whether you're a die-hard electronic music fan or simply looking for a unique live music experience, this show is not to be missed. So grab your tickets, get ready to dance, and join the thousands of fans who will witness Carl Cox's electrifying "Hybrid Live" show at Red Rocks.