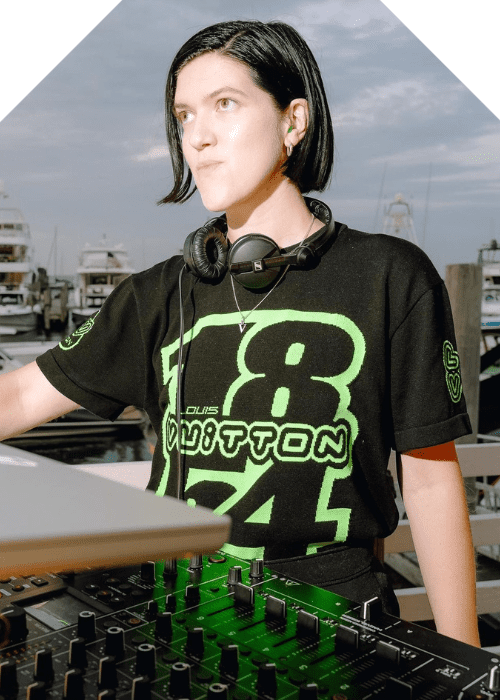 Romy and Fred AgaiN Release New Single "Loveher" from Debut Album
Romy, the singer-songwriter and guitarist of the popular British indie electronic band The xx, has dropped a new single called Loveher from her highly anticipated debut solo album Mid Air. The song is a joint effort with Fred Again.., a talented producer and singer who has worked with big names like Ed Sheeran, Stormzy, and Headie One.
Loveher is a romantic and upbeat track that showcases Romy's expressive vocals and Fred Again..'s dynamic production skills. The song is about the joy and intimacy of falling in love with a woman, and embracing one's identity and sexuality. The song also contains a message of self-love and acceptance, as Romy sings: "Lover, you know, when they ask me, I'll tell them / Won't be ashamed, no, I can't wait to tell them / Love her, I love her, I love her, I love her".
The song was accompanied by a music video directed by Romy's wife Vic Lentaigne, who is a filmmaker and photographer. The video features Romy dancing and singing in various settings, such as a bedroom, a bathroom, and a club. The video also includes clips of Romy's friends and family, adding a personal touch to the song.
Romy's debut solo album Mid Air is set to be released on September 8th via Young. The album will feature 12 tracks, including Loveher and two other singles that Romy has released earlier this year: Strong and Enjoy Your Life. The album was co-produced by Fred Again.., Stuart Price, and Jamie xx, Romy's bandmate from The xx. The album will also feature a collaboration with Canadian singer-songwriter Beverly Glenn-Copeland on the title track.
You can listen to Loveher by Romy & Fred Again.. on YouTube or other streaming platforms. You can also pre-order Mid Air by Romy here.
Bio:
Romy is a singer, songwriter, guitarist, and DJ from London. She rose to fame as one of the founding members of The xx, along with Jamie xx and Oliver Sim. The xx have released three critically acclaimed albums: xx (2009), Coexist (2012), and I See You (2017). The band is known for their minimalist and atmospheric sound that blends indie pop, electronic music, and R&B.
Romy has also collaborated with other artists as a solo artist, such as Mark Ronson, Four Tet, Jehnny Beth, and SG Lewis. She has also performed DJ sets at various festivals and clubs around the world. Romy is openly gay and married Vic Lentaigne in 2019.