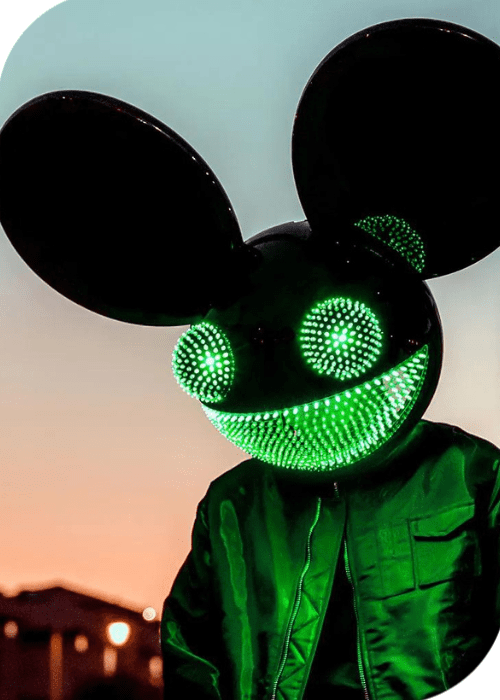 deadmau5 Opens Up About Pre-Recorded Festival Sets and Visual Clues
The practice of playing pre-recorded sets at major music festivals has been brought to the forefront by none other than electronic music icon deadmau5. In a recent live stream, the mau5trap founder shared insights into why many DJs, including himself, opt for pre-recorded performances during these high-profile events, shedding light on the practicalities and challenges faced by artists in the festival circuit.
According to deadmau5, one of the telltale signs that a DJ set is pre-recorded lies in the synchronization of the music with the onstage visuals. He highlighted that when everything lines up impeccably, it's a "dead giveaway" that a playback system is in use. He humorously mentioned, "When shit is so immaculately timed that everything is f***ing lining up, that means it's on a playback system."
He continued by explaining that the intense production timelines and scheduling demands of major festivals, such as Electric Daisy Carnival (EDC), often lead artists to choose pre-recorded sets. These time constraints can make it challenging for performers to deliver their best without compromising on the intricate planning involved in creating a captivating live experience.
"Most major festivals, you have to play a pre-recorded set," deadmau5 emphasized. He particularly pointed out EDC, where he expressed doubt that a live set is even possible due to the magnitude of the production setup and the artist's commitment to meeting rigorous schedules.
While pre-recorded sets might raise questions about the authenticity of a live performance, deadmau5's insights offer a glimpse into the practical considerations that DJs and festival organizers navigate. The delicate balance between delivering a high-energy performance and ensuring a flawless production experience often prompts artists to adopt these solutions.
As the electronic music community continues to evolve, discussions around live performances, authenticity, and the convergence of technology and artistry will remain relevant, fueled by revelations like deadmau5's candid insights.