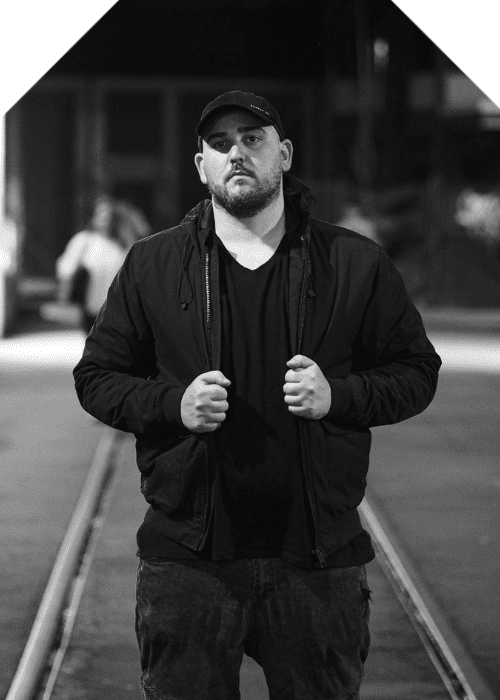 "She Wanna Dance": A Journey Into the World of Tom Budin and Needs No Sleep
In the vibrant realm of electronic dance music (EDM), where innovation and versatility thrive, two exceptional artists, Tom Budin and Needs No Sleep, have come together to create an electrifying collaboration that is bound to ignite dance floors worldwide. Their latest release, "She Wanna Dance," transcends boundaries and takes us on a melodic journey through minimal house, infused with psych sound effects, hard techno ambient sounds, early 90s vibes, and a touch of sci-fi essence. With its groovy beats, pulsating basslines, and mesmerizing laser sounds, this track is set to captivate EDM enthusiasts and transport them to another dimension. Let's delve into the world of Tom Budin and Needs No Sleep and discover the magic behind their musical prowess.
Tom Budin: A Versatile Force in House
Tom Budin, the talented DJ, producer, and remixer hailing from Sydney, Australia, has cemented his place as one of the most versatile and dynamic artists in the international EDM scene. With a remarkable journey that began by winning Zedd's remix contest as a teenager, Budin has continued to soar to greater heights, reaching the pinnacle of success. His accomplishments include securing the coveted #1 spot on the Billboard Dance Club Songs Charts and amassing over 100 million streams worldwide.
Budin's music has often been described as the perfect remedy to heat up the dance floor. His unique blend of infectious melodies and groovy basslines in his house productions has garnered immense appreciation from EDM enthusiasts worldwide. He consistently releases his tracks on prestigious record labels such as Spinnin' Records, Sony ATV, UMG, Armada Music, and Hexagon HQ, among others. Notably, Budin's official remixes of tracks by renowned artists like Tchami, Lost Frequencies, Zedd, Britney Spears, G-Eazy, and Timmy Trumpet have gained widespread acclaim.
In the year 2020 alone, Budin's releases received international recognition from mainstage acts including David Guetta, Martin Garrix, Don Diablo, Marshmello, Diplo, Dillon Francis, Oliver Heldens, and Afrojack. His music has graced prominent stages like Tomorrowland and Ultra, while also earning regular airtime on BBC Radio 1 and SiriusXM. Tom Budin has undeniably emerged as a leading figure in Australian dance music, showcasing his exceptional talent and captivating audiences worldwide.
Needs No Sleep: Illuminating the Australian Club Circuit
Needs No Sleep, the enigmatic artist who has emerged from the darkness, has captivated dance floors across Australia with his fresh and immersive soundscapes. His releases on esteemed labels like D4 Dance (Defected), Cr2, Get Twisted, In Rotation, This Ain't Bristol, HEXAGON, Country Club Disco, Be Rich, and Uprise have garnered immense support from industry stalwarts, including Triple J, Dancing Astronaut, Subsoul, and Data Transmission.
Needs No Sleep's collaboration with an array of talented artists such as Tough Love, Lucati, Fab Massimo, MKJAY, and Sophiegrophy has further amplified his musical impact. With over 5,000,000 streams on Spotify and multiple appearances on the Australian Club chart, including securing the coveted #1 spot twice, Needs No Sleep's distinct sound resonates with a growing fan base. Esteemed DJs such as Claptone, AC Slater, Claude VonStroke, Shiba San and many more, have all recognized the infectious allure of Needs No Sleep's music.
So, dear music enthusiasts, prepare to embark on a melodic journey like no other. Dive into the captivating world of Tom Budin and Needs No Sleep, where innovation meets emotion, and let "She Wanna Dance" be your guiding light through the endless tapestry of sound.