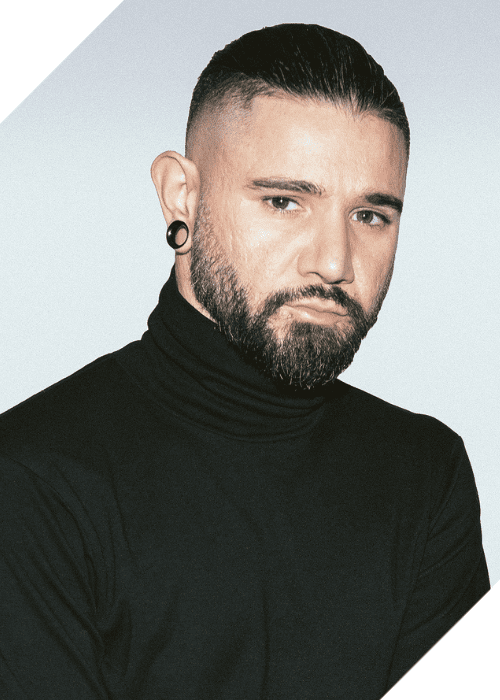 Skrillex Drops Surprise Second Album "Don't Get Too Close" Within 24 Hours
It's hard to believe that nine years have passed since Skrillex dropped his game-changing album "Recess." Since then, the dubstep legend has explored new sounds with Jack Ü, produced an album for Incubus, collaborated with Justin Bieber, and left fans eagerly anticipating new music. Finally, the wait is over, and Skrillex has released not one but two new albums, taking over the music world during Valentine's Day week.
Fans have known about the two upcoming releases for some time, but the question of when they would drop remained unanswered until the start of 2023, when Skrillex promised their imminent arrival. On January 5th, he released the highly anticipated single "Rumble," followed by a slew of additional singles. Finally, on February 17th, Skrillex delivered the first album, "Quest For Fire," breaking the internet as he toured New York City with Four Tet and Fred Again. At his massive Saturday night pop-up event at Madison Square Garden, Skrillex grabbed a fan's phone and announced the release of his second album, "Don't Get Too Close."
"Quest For Fire" is loud and features the dubstep elements that helped Skrillex rise to fame. In contrast, "Don't Get Too Close" is the more subtle yang of Skrillex's musical output, still well-produced and infectious but more ethereal and airy in concept. With a completely different set of collaborators and singers, Skrillex delivers an album that finds him rubbing shoulders with the likes of Kid Cudi, Anthony Green, Justin Bieber, PinkPantheress, and Swae Lee. It's fun, uplifting, and carefully crafted at every turn to let listeners into the head of Sonny Moore and his recent admittance of mental health issues in years past.
The album culminates with "Painting Rainbows," a collaboration with Bibi Bourelly. This closing track connects with the closer of "Quest For Fire," "Still Here (with the ones that I came with)," which drops the tag line again, reflecting on the friends and support that helped Skrillex achieve the surreal heights of success he has attained. Skrillex continues to amaze, delight, and pioneer music, and his latest releases are no exception. Fans and critics alike should sit back and enjoy the greatness that happens in real time.