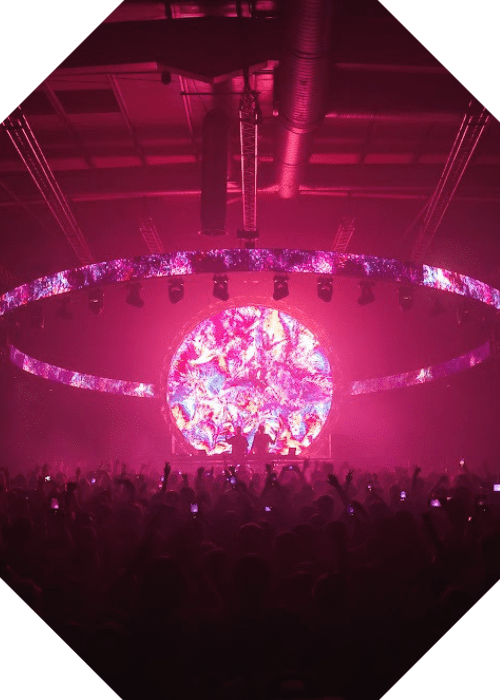 Terminal V Completes Full Lineup
On April 8 and 9, 2023, Terminal V, Scotland's unrivaled electronic music festival, will return with a sizable indoor and outdoor event. An action-packed weekend in Edinburgh features a mix of local talent and international tastemakers on six stages with cutting-edge production and top-notch sound.
There are several celebrities who perform, including Charlotte de Witte, Amelie Lens, I Hate Models, Folamour, Alan Fitzpatrick, Ewan McVicar, Jayda G, Trym, Slam, Kettama, 999999999, Taahliah, Frazi.er, Boys Noize, Hector Oaks, and many more. Final tickets are currently on sale, with only a few special surprise guests to be revealed, and payment options are available.
The now-legendary venue for this renowned festival celebration is the Royal Highland Centre and Showground in Edinburgh. Innovative production, breathtaking graphics, and two days of 11 hours of nonstop music alter it. That results in no less than six famous stages that are dispersed indoors and outside, each with its own appearance, atmosphere, and carefully chosen lineup.
No other event in Europe gathers as many elite performers as Terminal V. The top new names or best in the business cover all bases, from acid to peak-time techno, cultured deeper tones to elegant minimalism via party bangers. With several standouts scheduled to appear in April, that will be reflected once more.
Expect true pyrotechnics as Ewan McVicar performs b2b with Kettama for the first time ever. Other artists performing on Saturday include Amelie Lens, Charlie Sparks, and I Hate Models. Slam (live), Farrago, Dana Montana, Chippy NonStop, Cera Chin, BLK, Big Miz, Aisha, Taahliah, Matt Guy, and Luca Eck. Lena Willikens, Dan Shake, Prosumer, Eclair Fifi, Frankie Wah, Hector Oaks, Charlie Sparks, and Ida Engberg.
With performers like Charlotte De Witte, 999999999, Alan Fitzpatrick, Boys Noize, Enrico Sangiuliano, Folamour, Francois X, Eclair Fifi, Frazier, Marco Farone, Jayda G, Shlomo, and VTSSm on Sunday, the caliber continues getting better. Numerous artists, including Stella Bossi, Stephen Brown, Nancy (live), Rebuke, Jennifer Loveless, etc. perform.