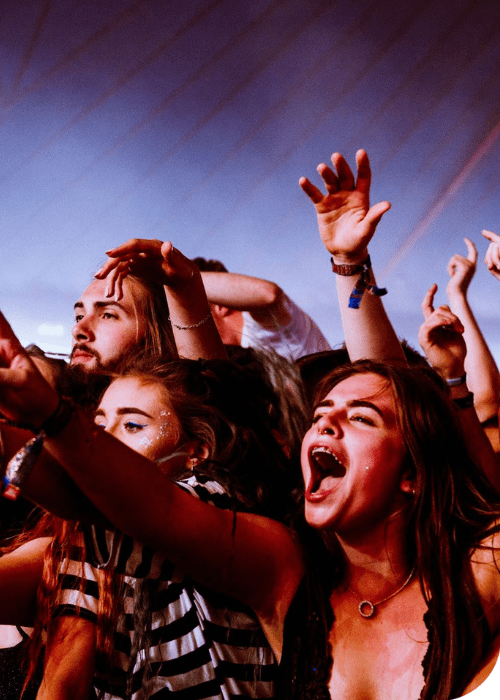 TOP ELECTRONIC MUSIC FESTIVALS OF 2022
By Mathew Viggiani
You've stayed inside long enough, don't you think? For a music lover, the COVID-19 Pandemic has been a real slog. The Global shutdown put a real damper on concerts, festivals, and tours – but that was 2020. A lot can change in a few short years.
In just 2022 alone, we've seen the revival of an industry that is chomping at the bit to kick things back into full gear. Fantastic shows with star-studded setlists took place on both sides of the pond and far beyond. Here are seven of the biggest electronic music festivals of the year:
Ultra Music Festival Miami 2022
Venue: Bayfront Park in Miami, Florida
Dates: Mar 25, 2022 – Mar 27, 2022
Guests: Gareth Emery, David Guetta, Kygo, Nina Kraviz, Tiesto, Afrojack
Sponsors: Sirius XM Satellite Radio, Pioneer DJ, Pernod-Ricard, Climate Futures, Ocean Conservancy, Miami Music Week
Attendance: 165,000
In the United States, sunny Miami hosted the Ultra Music Festival. Miami is well known as a party city, and there was plenty of fun in the sun this year with the presence of legends like David Guetta and Tiesto on stage.
Venue: Provinciaal Recreatiedomein De Schorre in Boom, Belgium
Dates: Jul 15, 2022 – Jul 31, 2022
Guests: Dmitri Vegas & Like Mike, Martin Garrix, Lost Frequencies, Armin Van Buuren, Hardwell
Sponsors: Budweiser, Coca-Cola, Absolut, Red Bull, BMW, JBL Audio, Adidas, Brussels Airlines, Loop Earplugs, Carrefour, De Lijn, Sausalito's, Soul Water, Proximus
Attendance: 600,000
In Belgium, the 17th iteration of Tomorrowland lit up the city of Boom. House, electro, and tons of other styles of hard-hitting electronica doused the parkgrounds of De Schorre for two glorious weeks.
Venue: Oisterwijk, North Brabant, Netherlands
Dates: May 27, 2022 – May 29, 2022
Guests: D-Block & S-te-Fan, Josh & Wesz, Major Conspiracy, Mark With A K, Coone, Adaro
Sponsors: HVE Elektrotechniek, Reyrink Groep, Bavaria Beer, Coca-Cola
Attendance: 40,000
The Netherlands without electronic music is like a swimming pool without the water. Where's the fun in that? The Intents Festival brings the intensity with a fully loaded line up of prominent hardcore electronic artists in a larger-than-life setting.
Venue: Salmo River Ranch in West Kootenay, British Columbia
Dates: July 22 – July 25, 2022
Guests: Amon Tobin and Doubleclick as Two Fingers, Bbno$, Chris Lake, Channel Tres, DJ Premier, DJ Jazzy Jeff
Sponsors: Creative BC, FACTOR [The Foundation Assisting Canadian Talent on Recordings], Government of Canada and British Columbia
Attendance:
Tucked away in the forests of Western B.C. is the Salmo River Ranch, home to the annual Shambhala Music Festival. Canada is no stranger to music festivals, as the country has produced some of the world's most beloved musicians. But music isn't the only draw at this woodland retreat: spiritual awakenings and eye-opening roundtables await!
Awakenings Summer Festival 2022
Venue: Hilvarenbeek, North Brabant, Netherlands
Dates: July 29 – July 31, 2022
Guests: Pan-Pot, Adam Beyer, Charlotte de Witte, Richie Hawtin, Philou Louzolo, Hector Oaks
Sponsors: Heineken, Coca-Cola, Desperados Tequila Flavored Beer, Jillz Sparkling Cider, Red Bull, Bravoure Design Agency, paylogic, TRUE Cloud Hosting and Kubernetes, Vereniging van Evenementenmakers (VVEM), ADE Green, Plastic Promise, Bridges for Music, Spaarnwoude Park, Trees for All, Alpine Hearing Protection, Celebrate Safe
Attendance: +100,000
The 25th annual Awakenings festival is more than just a Silver Jubilee – it's a return to form after COVID kiboshed the 2020 edition. Get your feet on the grass again, because it's time to celebrate!
Venue: Parco Dora in Torino, Italy
Dates: July 1 – July 3, 2022
Guests: Peggy Gou, CamelPhat, DIPLO, Carl Cox, Cybotron, Honey Dijon
Sponsors: Kappa, Red Bull, Pioneer DJ, Jagermeister, Heineken, Poke House, Leasys Rent, Reale Mutua, Italian Tech, Billboard Italia, Torino Airport, Global Inheritance, Flixbus, BasicVillage, UTravel, Principi de Piemonte, Smiling Productions, Platinum Group, TicketOne, Woov., Commissione Europa, Regione Piemonte, Citta di Torino, turismo Torino eprovincia, Presidenza del Consiglio dei Ministri, Fondazione Camillo Cavour Santena, Museo A Come Ambiente Environmental Museum, Fondazione La Stampa Specchio dei tempi, Help Olly, Camera di Commercio Industria Artigianato e Agricoltura di Torino
Attendance: +85,000
Italy is a country whose culture is synonymous with great music. Electronic music is no exception. Torino brings the techno will this year's rendition of FuturFestival, with a set list of veterans and up-and-comers stretching across the globe.
Venue: Sloterpark in Amsterdam, Netherlands
Dates: August 13 – August 14, 2022
Guests: Hernan Cattaneo, Joris Voorn, Adam Beyer, Dave Clarke, Jeff Mills, Inner City
Sponsors: [undetermined]
Attendance: [undetermined]
Loveland Events have been organizing festivals in Netherlands since 1995. This year, Sloterpark was the scene of an unforgettable show. Jam out to genres like Jumpstyle and Gabber – it's one way to really feel the love!