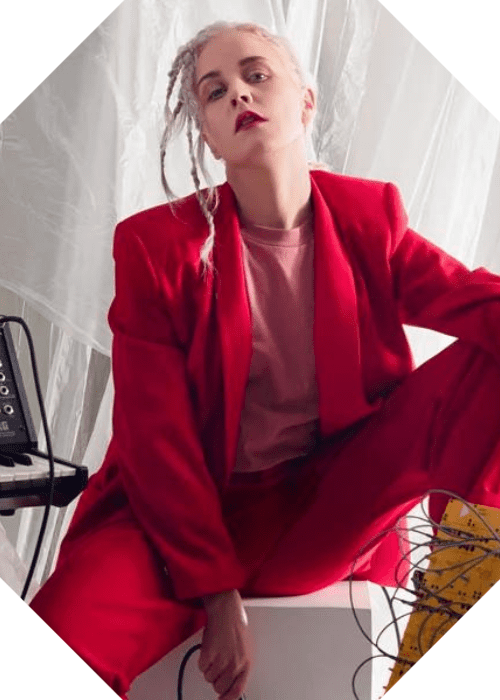 Vanbot's latest release "I Will Never Not Have Had You" taps into nostalgia.
Vanbot, the Swedish electronic pop artist, has released her second single from her upcoming fourth album, How Could I Prepare For This, called "I Will Never Not Have Had You". The song is a mix of euphoria and melancholy, with a cascade of twinkling synths, warm electro bass, and soaring vocals. The track is inspired by an unrequited love from her teenage days, and it's tinged with bittersweet nostalgia that fondly looks back on naïveté and the rawness of the ephemeral emotions.
Vanbot describes the song as a "melancholic dance anthem about an impossible love story". The music video dramatizes the queer love triangle that originally inspired the song as they navigate industrial countrysides, ride dirt bikes, and enjoy the carefree bliss of youth. "In the video you'll meet a younger but cooler version of me, since I was a dork," Vanbot says of the visual. "We wanted to build a world around this teenage love drama in the boredom of a small town in Sweden, youngsters killing time with racing cars, drifting aimlessly and having parties in abandoned places."
The music video was directed by Sune Chee, who Vanbot previously worked with on "Bored Like Me". "It's a bliss working with Sune. He's got this super power sight for the scenes, he is very ambitious and it's fun because he's taking all my weird ideas seriously," she adds.