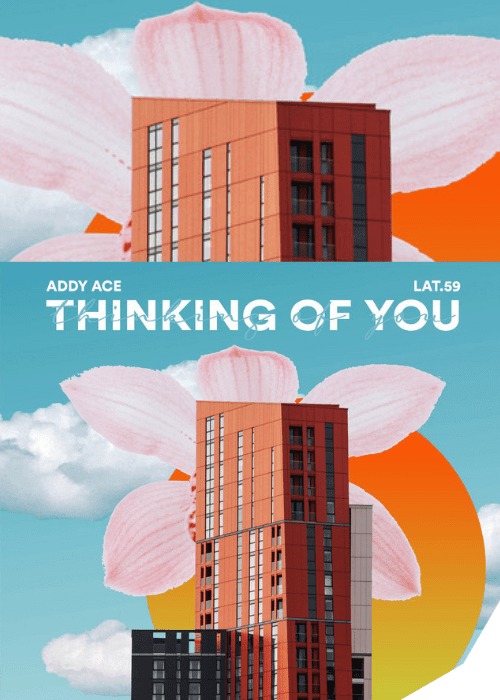 Addy Ace & LAT.59 Drop New Single "Thinking of You"
Adam Bergman, mostly known as Addy Ace, comes together with LAT.59 for latest single "Thinking of You." The Swedish producer, who has been interested in music ever since he was eight years old, has experimented with various genres over the years, including Pop, House, and Rock.
Inspired by acclaimed Scandinavian producers Avicii and Kygo, Ace has been leaving his own mark in the industry, thanks to tracks like "Thinking of You," which stands out with its catchy beats and relatable lyrics, "Everytime I walk/walk all by myself/ I think of you./Take me out of the hole/ let me feel alive again."
Addy Ace first gained recognition in July 2017, collaborating with Vic Roz and Felix Lidforsen on the track "Dive into the Sunset." The song made it into "Viral 50 Sweden" on Spotify and garnered hundreds of thousands of streams. The much-loved producer continued his career releasing summer and Tropical House hits like " View," which streamed more than 2 million plays on Spotify alone.
In addition to "Thinking of You," Addy Ace also released the tracks "Bonsai," "Believe," and "Not the End" in 2022.
Follow Addy Ace on: Instagram– TikTok – Spotify
Listen to "Thinking of You" on Spotify: