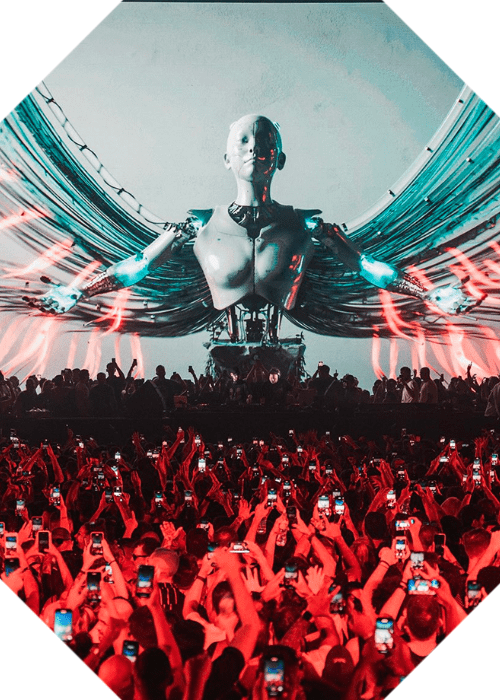 Anyma Reveals Remix Of "Turn On The Lights Again" By Swedish House Mafia And Fred Again
The remix for the popular song "Turn On The Lights again" by Swedish House Mafia and Fred Again has just been revealed by Anyma, part of the iconic duo Tale Of Us. Fans of the original song are happy to hear the classic given a fresh new energy by Anyma, who is known for giving songs a distinct techno vibe.
Anyma is recognized for combining elements of deep house, techno, and trance to create a unique sound that is upbeat and melodious. The fascinating ambiance that Anyma's music conjures transports listeners to another location.
This new rendition of the classic song is set to become a dance floor mainstay thanks to its soaring synth lines, pulsing basslines, and a driving beat that will keep fans moving all night. Anyma's unique production style will undoubtedly add dimensions to the already powerful original tune. Whether you're a fan of Swedish House Mafia, Fred Again, or Anyma, you won't want to miss Anyma's remix of "Turn On The Lights again."
Anyma's unique combination of deep house, techno, and melody, Swedish House Mafia's renowned hard-hitting large room sound, and Fred Again's experimental producing style would certainly result in a dynamic and thrilling dance floor anthem.
Anyma's talent for constructing captivating atmospheres elevates the Swedish House Mafia sound, which is already potent, to a new level, while Fred Again's unique producing style gives the song an experimental edge. The incredible cooperation that these three talented musicians produce stretches the boundaries of dance music.
Every Anyma and Tale of Us performance last year featured a significant amount of the remix. The song, which made its debut at The Brooklyn Mirage in New York, has received rave reviews from listeners. The stunning graphics, which were included in multiple videos that went viral on Instagram and TikTok, have contributed to the global popularity of this new remix.
The release of an official remix pack for Fred Again's the most recent album, Actual Life 3, might come before the publication of the Turn On The Lights again Anyma remix. Swedish House Mafia, Fred Again, and Anyma have never worked together before.