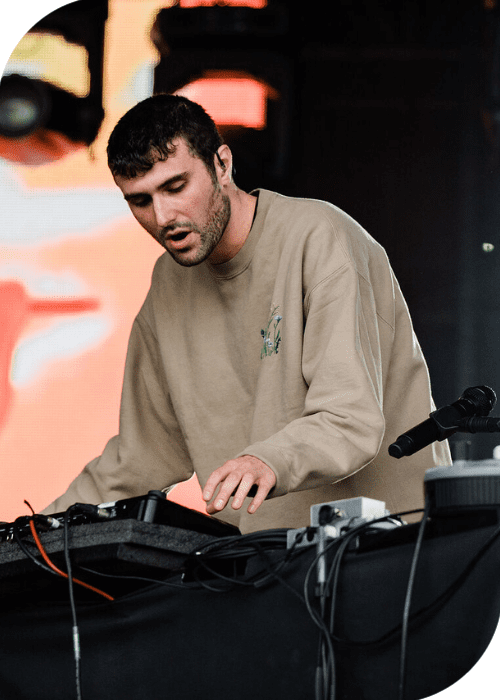 Fred Again.. Breaking World Records at Music Festivals
In an unexpected and intriguing twist, the multi-talented musician and producer Fred Again.. is setting his sights on a whole different world record. Instead of the usual chart-topping, platinum-selling goals, he is after something quite unique: He wants to break the record for the most people on shoulders at a music festival.
In a recent interview, the artist shared his ambitious yet entertaining goal. "It's just such a beautiful sight, you know? Seeing people hoisted up on shoulders, vibing to the music. It's pure energy! Pure joy!" he said. The current record was set at the Glastonbury Festival in 2015, when an impressive number of fans were hoisted up on shoulders. Ever since that day, the number has been a standing challenge, waiting to be topped.
Now, Fred Again.. believes it's high time to make that happen, hoping to break the record at one of his upcoming performances. His latest album "Actual Life 3", released under the prestigious label Atlantic Records, has been a massive hit, and his fan base has grown exponentially.
The unity, the togetherness… that's what music is all about, and I want to make that record mine.

Fred again..
The artist's journey has been an intriguing one, from his masterful Tiny Desk performance that moved thousands of viewers worldwide, to his recent collaboration on the track "LoveHer" with Romy.
There's no denying that Fred Again.. has both the charisma and the pull to bring people together. So, at the next festival, don't be surprised if you see a multitude of fans swaying on each other's shoulders, all for the sake of breaking a world record and creating an unforgettable experience.
Will he be able to break the world record? We'll have to wait and watch!
Bio:
Fred Again.. is an extraordinary artist, known for his versatile musical style and impeccable production skills. Raised in London, he has collaborated with the biggest names in the music industry and consistently produces tracks that resonate deeply with listeners. His latest album, "Actual Life 3", speaks to his ability to combine deeply emotional lyrics with stunning melodies. You can follow his musical journey on Instagram and Twitter.