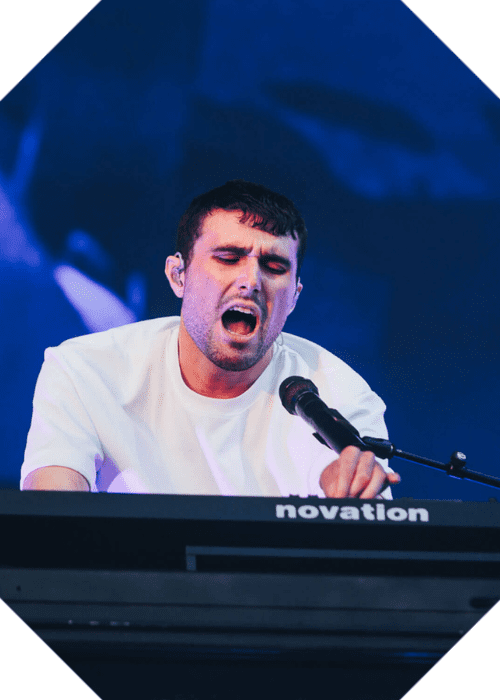 Fred again.. Teases New Demos, Excites Fans With Hint of New Project
Electronic music maestro, Fred again.., stoked the excitement of fans by posting a teaser of three new demos on social media, alongside an intriguing announcement of "working on something". This update, which has added more intrigue to the ever-growing "Fred again vibes", is being eagerly anticipated by his audience.
Fred again.. has sent fans into a tizzy with this announcement, shared via his social media channels. The electrifying artist offered a sneak peek of three yet-to-be-released songs, provisionally named "ten (the firrrrrsttt day back)", "adore u (toronto-home edit9)" and "JohnMystery (Edit3B)". These snippets have already sent ripples of anticipation through his dedicated fan base.
The three demos showcased a delightful mix of different moods. The first demo features melancholic, glitched vocals which are juxtaposed beautifully with the ensuing snippets. These latter tracks are marked by their uplifting piano tunes and poetic lyrics, reminiscent of Fred's recent releases and adding to the anticipation of what's to come.
1/3 Okayyyyyy, hello July!! Lets go againnnn!!

Im working on something 🙂

1, 2 or 33333 ❤️??❤️ pic.twitter.com/eLk2Me2s0Z

— Fred again.. (@fredagainagain1) July 11, 2023
2/3 pic.twitter.com/e5EbPIDK3Q

— Fred again.. (@fredagainagain1) July 11, 2023
3/3 pic.twitter.com/zU7wN1s5EZ

— Fred again.. (@fredagainagain1) July 11, 2023
Fred's forthcoming music is riding high on a wave of fervor. This excitement is not unfounded, given his recent spectacular performances. These include a headline spot at the Coachella mainstage, where he played alongside famed artists Skrillex and Four Tet, and two highly successful tours. His European tour witnessed instant sell-out crowds, and he also had an extraordinary run of eight back-to-back performances at LA's Shrine Expo Hall.
As of now, Fred again.. has remained tight-lipped about further details pertaining to his upcoming music, including the release dates. Nevertheless, fans can satiate their excitement momentarily with the short previews he has shared.
BIO:
Fred again.., real name Fred Gibson, is an accomplished British music producer and artist. His distinctive style of blending unique vocal chops with electronic music elements has garnered him a loyal fanbase and widespread acclaim. He shot to fame with his head-turning performances and creative songwriting, earning him coveted spots on stages like Coachella and selling out tours across Europe. His music is defined by its emotional resonance, deeply poetic lyrics, and an innovative use of technology. Fred continues to push boundaries in the music industry, always leaving fans eagerly waiting for what's next.