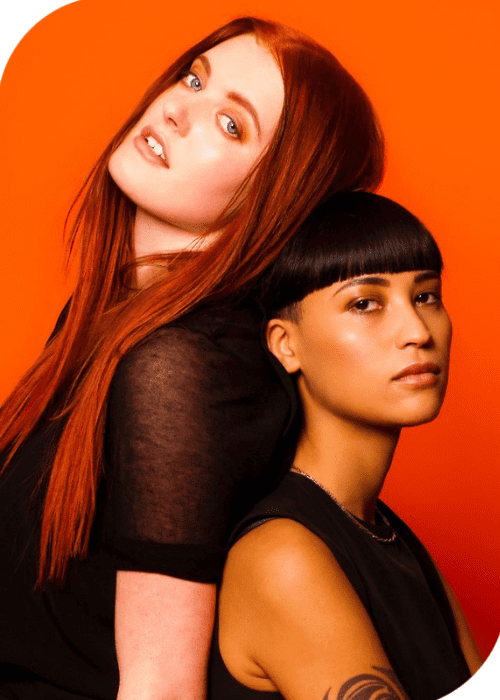 Icona Pop Drops Their Third Studio Album Club Romantech
After a steady stream of singles over recent months, Icona Pop has delivered their highly anticipated third studio album, creatively titled Club Romantech.
A full decade since their last album, This Is… Icona Pop, the Swedish duo has returned with Club Romantech, an album that adheres to a consistent formula. This formula weaves love-themed lyrics seamlessly into crisp house music instrumentals. Icona Pop kicked off the singles campaign for this album with "I Want You," a collaboration with Galantis in February of the same year, which marked the first of six singles leading up to the album's release.
The concept of this album evidently took shape quite some time ago, as it includes "Spa," a collaboration with Sofi Tukker released in October 2020. This track is not only the oldest on the album but also the sole one from 2020. The lone single from 2021 is Icona Pop's hit "Off Of My Mind," created in collaboration with the globally renowned duo VIZE. Icona Pop also brought some of their friends and colleagues into the mix for this album, including British superstar Joel Corry, the one-man band Galantis, and Yaeger, a Swedish singer with whom Icona Pop collaborated on "Shit We Do For Love." Out of the album's 15 tracks, four are previously unreleased songs and solo efforts: "Make Your Mind Up Babe," "Stockholm At Night," "Loving You Ain't Easy," and "Need You."
'Club Romantech' delivers everything a listener would expect from the Swedish pop duo. Positivity radiates throughout the entire album, effortlessly captivating the listener. Icona Pop's energetic vocal performances and expert songwriting shine brighter than ever, underscoring how the past decade has allowed them to mature like a fine wine.
As is customary for artists when they release EPs, LPs, or albums, Icona Pop is embarking on a tour that will span the United States and Ibiza. The tour kicks off on September 21st with two shows in Ibiza at Pacha and Cafe Mambo before heading to the States for a total of eight shows. For those unable to attend the duo's live performances, you can show your support by streaming Club Romantech, available on all major platforms.