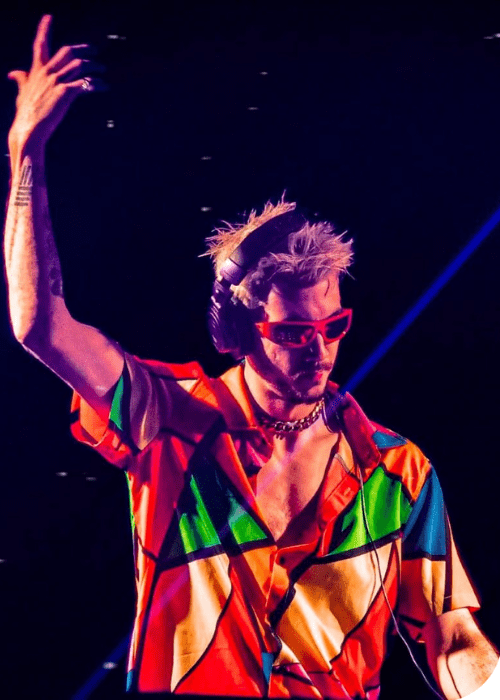 JackEL Unveils Techno Banger "Cosmic Connection" Under HEART EYES Alias
JackEL, the well-known Canadian DJ and producer, has recently unveiled a groundbreaking techno track entitled "Cosmic Connection." This release marks his debut under the alias HEART EYES and showcases his commitment to pushing the boundaries of sonic exploration. Collaborating with the talented Las Vegas-based DJ and producer Too Deep, this track promises an unforgettable auditory journey.
From the very beginning, "Cosmic Connection" exudes energy and captivates the listener's senses. It serves as a testament to the artists' creative prowess and dedication to delivering a remarkable sonic experience.
The collaboration between JackEL and Too Deep seamlessly blends their distinct musical styles, resulting in a mesmerizing fusion of their talents and innovative production techniques. The track takes listeners on a techno odyssey, offering a unique and captivating sonic adventure.
One standout feature of "Cosmic Connection" is the incorporation of vocals generated by AI robots. This unexpected element adds an intriguing twist to the track, highlighting the artists' willingness to explore innovative approaches to music production.
JackEL, performing under the moniker HEART EYES, expresses his excitement about the release of "Cosmic Connection." He anticipates sharing this techno masterpiece with music enthusiasts, emphasizing its role as a testament to their dedication to pushing the boundaries of sound.
Destined for success, "Cosmic Connection" is a dancefloor anthem that promises to transport listeners to new dimensions. It serves as a testament to the exceptional musical talents of both artists, making it a must-listen for techno aficionados.
Experience the sonic journey of "Cosmic Connection" in all its glory, and be sure to share your thoughts in the comments section. Enjoy this electrifying release that pushes the boundaries of techno music.