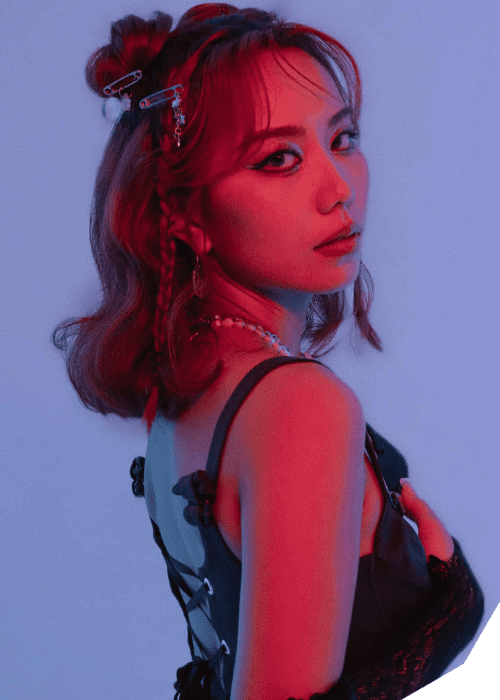 JVNA Unleashes Her Second Album "Play With You"
American-Taiwanese artist JVNA has dropped her highly anticipated second studio album, "Play With You," available now on all major streaming platforms. Following her previous release, "Hope In Chaos," JVNA's latest album is a captivating exploration of various emotions, featuring eleven tracks that showcase her diverse production skills and genre-blending artistry.
One standout track, "Play With You," was initially inspired by the concept of a demonic gamer girl. However, JVNA adds a twist to the narrative, using the song to address deeper issues. She challenges the male-dominated landscape she often encounters, expressing her desire to overthrow the patriarchy with lyrics like, "The boys think that I'm here for company, but I'm conducting all the symphonies. I'm the final boss that's gonna tear them down."
Throughout the album, JVNA immerses listeners in otherworldly experiences, as demonstrated in tracks such as 'The World Is Mine' and 'Demon Time,' featuring CHYL and Demie The Destroyer. Other songs like 'Hellfire,' 'City Ruins,' and 'Shrine' combine ethereal atmospheres with pulsating beats that drive the music forward.
One notable collaboration on the album is "Take Your Throne," featuring HALIENE. This dubstep-infused anthem is brought to life by HALIENE's choral-like vocals and JVNA's expert production.
"Play With You" ignites the spirit of empowerment and presents songs that resonate with every woman's inner strength and resilience. JVNA's latest album offers a dynamic listening experience that combines evocative storytelling with genre-defying soundscapes.