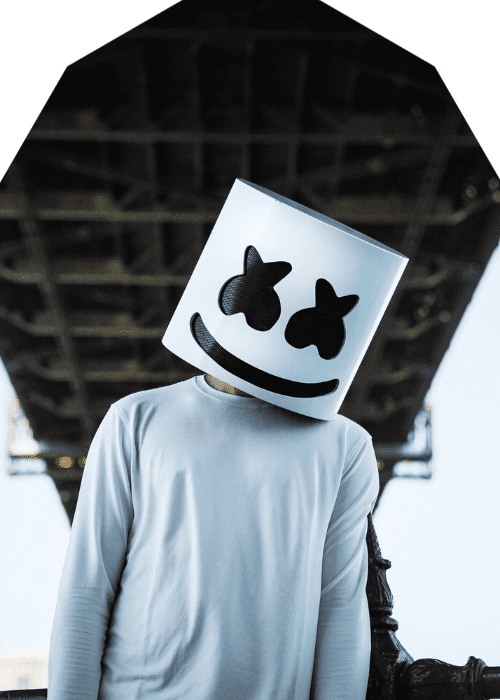 Marshmello and Dove Cameron Collaborate on Catchy Track "Other Boys"
Marshmello, known as one of the world's most versatile artists, has a discography that spans various genres, from bright and joyful future bass to chart-topping pop tracks with renowned collaborators like Khalid, Juice Wrld, Anne Marie, and Bastille.
Despite his EDM roots, Marshmello's music journey has been commercially successful and diverse since 2015, with some of his most popular tracks, including "Alone." His Spotify profile boasts an impressive average monthly listenership of over 55 million, making him one of the world's most-listened-to artists, currently ranked at #30. His combined all-time streams have exceeded 16 billion since 2015.
In his latest release, "Other Boys," Marshmello teams up with Dove Cameron, a former Disney Channel actress and musician known for her 2022 hit "Boyfriend," which marked her first-ever UK Top 40 entry, gaining initial traction on platforms like TikTok.
"Other Boys" samples the infectious dance hit "Crave You" by Flight Facilities, featuring vocalist Giselle. Marshmello transforms it into a synth-pop anthem, incorporating striking stuttered vocal drops that may draw inspiration from live performer and artist Fred Again.., known for using this effect in his tracks. This two-minute musical journey features deep bass elements that dominate the mix, complemented by a minimalist yet punchy house beat and rhythmic percussive components, creating a melancholic synth-pop track.
Marshmello has recently taken a hiatus from releases and made announcements, including an upcoming riddim album set to release before his renowned Joytime album series, specifically Joytime IV. While the direction of his projects remains undisclosed, fans have been treated to plenty this year, including a new EP titled Mellokillaz, a Latin funk/trap project, and singles like "Unity," which may potentially feature on the upcoming Joytime album.
Experience "Other Boys" by Marshmello and Dove Cameron via Joytime Collective.