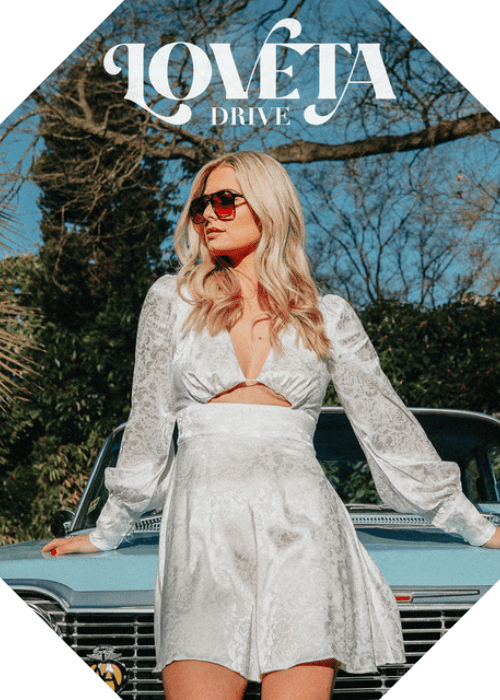 LOVETA SHARES AN INFECTIOUS NEW ELECTRO-POP TUNE TITLED "DRIVE"
Lauren Marshall, a.k.a., LOVETA has released her second single "Drive," which is an energetic track that boosts up feelings and entices the senses. The compelling beats accompanied with the Kiwi artist's powerhouse vocals exhilarates listeners and takes them on an exciting journey.
The New Zealand native shares how "Drive" came alive, "I was inspired by the feeling of getting away and traveling somewhere new, where all of life's worries just melt away." She reveals that "the song is about coming out of a period of feeling stuck and chasing what makes you feel happy, alive, and connected." The song perfectly depicts the feeling of escaping with a loved one and leaving everything behind, "I'm ready baby, take me somewhere new/ Don't need anybody else but us two/Summer feeling and the sky so blue/ Just say the word and I will follow you, anywhere."
Influenced by old and new musicians, LOVETA finds inspiration in '60s and '70s music, in addition to modern-day artists such as YEBBA, Amber Mark, Kim Petras, and Dua Lipa. Marshall introduces a brand new sound by bringing elements of disco/funk to modern electro-pop, R&B, and dance music.
LOVETA stepped into the industry in 2021, featuring on Wulfie's "Love Won't Run Away." She then released the dance pop anthem "More Than Fun." Her debut EP is set to come out before the end of this year, following the latest single "Drive."
LOVETA is on: Facebook – Instagram – Twitter – Spotify
Listen to"Drive" on Spotify:
Watch the Official Visualizer on YouTube: