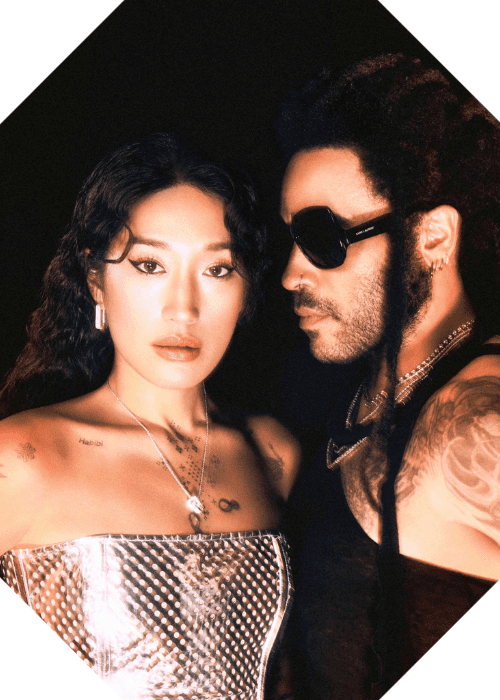 Peggy Gou and Lenny Kravitz Unveil Unexpected Collaboration, "I Believe In Love Again"
In a surprising collaboration, Peggy Gou has teamed up with rock legend Lenny Kravitz for a new track titled "I Believe In Love Again." This unexpected partnership brings together Gou's kaleidoscopic disco production and Kravitz's soulful vocals, creating a unique blend of electronic and rock elements.
Gou, known for her contributions to the house and rave music scenes, shared her excitement about working with Lenny Kravitz, stating, "The '90s have had such a huge influence on my music. People know about my love of the dance/house/rave scene from that time, but I've always been a big R&B fan, and also a huge fan of Lenny."
She further explained, "I listened endlessly to his 1998 album 5—my personal favorite—but his whole discography is great, totally timeless. He came into the studio and transformed the guide vocal into magic, writing new lyrics and creating that incredible guitar riff. 'I Believe In Love Again' is a strong message of positivity and hope, and we hope everyone feels that when they hear the song."
This unexpected collaboration follows Gou's recent chart-topping track "(It Goes Like) Nanana," her first original release in two years. The song serves as the lead single from Gou's upcoming debut album, set to be released via XL Recordings.
While there is no official release date for the album at the time of writing, fans can enjoy the unique fusion of Peggy Gou and Lenny Kravitz in "I Believe In Love Again."
Listen to the new single here.