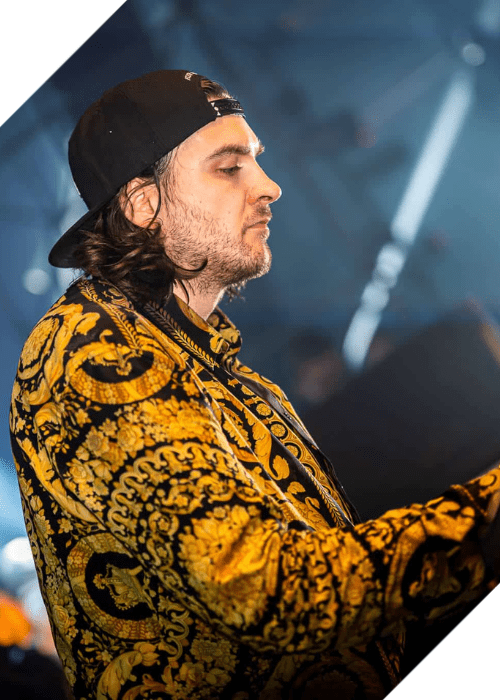 Reinier Zonneveld Transforms Amsterdam's Our House Museum with Exclusive Exhibition and Live Performance
Exciting news has emerged as Our House Museum proudly announces an unprecedented takeover by none other than Reinier Zonneveld, the internationally acclaimed DJ, producer, and current Guinness World Record holder for the longest electronic music live set. The museum is set to undergo a remarkable transformation, immersing visitors in an exhibition that celebrates Reinier Zonneveld's extraordinary journey through the electronic music realm. The grand opening will feature an exclusive concert on September 13, followed by an exhibition that runs from September 13 to September 18, with tickets available for purchase on the Our House website.
Known for his distinctive sonic style, Reinier Zonneveld has captivated global audiences, propelling him to the forefront of the electronic music scene. The takeover at Our House offers music enthusiasts an unparalleled opportunity to delve into the enigmatic world of Reinier Zonneveld, tracing his evolution from underground raves in the Netherlands to his current position as a pioneering virtuoso who has performed sold-out solo shows at prestigious venues worldwide, including Amsterdam's iconic Ziggo Dome.
At the heart of the exhibition will be a collection of cherished memorabilia and archival footage, showcasing Reinier Zonneveld's iconic studio equipment that has played a crucial role in shaping his unique sonic identity. Visitors will gain insight into his creative process, witness his production techniques firsthand, and experience the instruments that bring his electrifying live performances and intricate compositions to life.
A significant focus of the exhibit will be an exclusive presentation of Reinier Zonneveld's record label, Filth on Acid. Rooted in his dedication to pushing sonic boundaries, Filth on Acid has provided a platform for emerging and established artists to showcase their visionary sounds. This segment of the exhibition will offer an immersive exploration of the label's history and its impressive catalog of releases.
The curtain rises on September 13 with Reinier Zonneveld taking the stage for a bespoke live performance at Our House Museum. Expect an captivating spectacle that captures his signature sound and dynamic stage presence. This concert provides a rare opportunity to experience Zonneveld's melodies in an intimate, immersive setting, setting the tone for the entire exhibition.
Expressing his excitement, Reinier Zonneveld says, "I'm thrilled to collaborate with Our House Museum and present my journey through the electronic music realm to my fans and fellow audiophiles. This exhibit reflects my passion for pushing boundaries and embracing the unconventional, while also revealing lesser-known anecdotes about my journey and life."
Don't miss this chance to witness the fusion of music, art, and technology as Reinier Zonneveld takes center stage at Amsterdam's Our House Museum. Secure your tickets and designated visitation slots now.