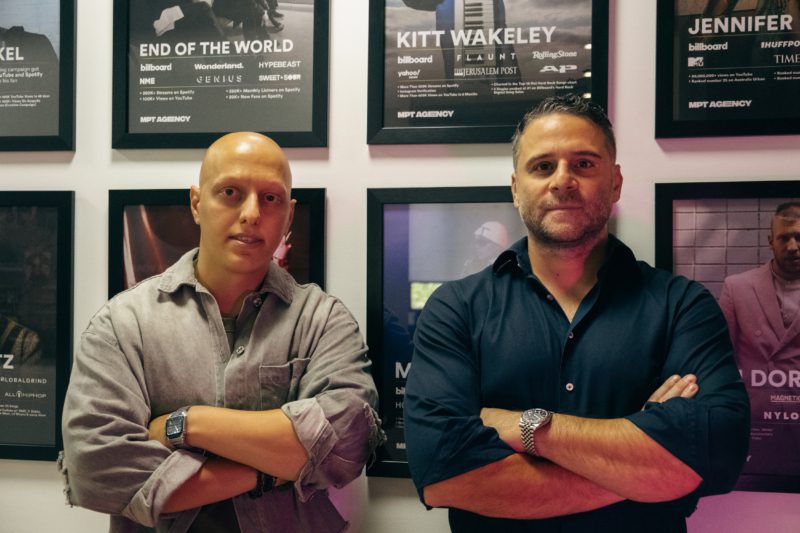 10 years behind the curtain; anto Dotcom & Raffi Keuhnelian
Anto Dotcom & Raffi Keuhnelian Break Out of HipHop and are Pioneering Marketing in the Electronic Music Market.
With over 25 combined years of experience in the music marketing and promotion industry, Anto Dotcom and Raffi Keuhnelian are steadily making waves in the electronic music landscape. Their innovative approaches, particularly in electronic music marketing and promotion, have set them apart as industry leaders. Inking their partnership with Universal Music Dance Division in 2017 with Luis Estrada have been on a stellar rise through the ranks, working with the worlds top DJ's and electronic music producers.
Dedicated to transforming the music industry, Anto Dotcom's music marketing strategies have touched various facets of the electronic music world. Having worked with renowned figures like Carl Cox and promising labels such as Monstercat and Insomniac, Anto has showcased his prowess in electronic music promotion strategies. His collaborations and forward-thinking approaches reflect a deep understanding of the nuances of electronic music PR and press.
Raffi Keuhnelian's and Anto Dotcom's journey in music promotion offers a rich tapestry of experiences. From launching electronic music releases with acts like Avicii and Marshmello and Tom & Collins to strategic partnerships with leading platforms, Raffi has demonstrated a holistic approach to PR strategies for electronic artists.
Under the combined leadership of Anto and Raffi, the MPT Agency has emerged as a significant player in the electronic music marketing space. Offering a range of services from electronic music marketing tips to music promotion packages, MusicPromoToday has established itself as a go-to agency for artists looking to make a mark.
Their latest venture, the Virtual Publicist, embodies their commitment to innovation. Speaking to Earmilk, Raffi Keuhnelian highlighted, "Virtual Publicist is the world's first all-in-one AI and digital office made for artists anywhere and everywhere. It combines an extensive industry database, with a tried and true AI, that segments and suggests the best course of action for a recording artist to take."
Anto Dotcom added, "Giving access to the industry and what we are convinced is expert advice, we wanted to give artists everywhere equal opportunity when they step into the arena. Having an actual Virtual Publicist that can guide you, a dashboard where you can centralize your music enterprise is everything an artist needs for their DIY music promotion."
Anto and Raffi have opened doors for labels like Armada, mau5trap, hau5trap, and Wall Records. Their contributions, combined with their innovative tools and platforms, are truly shaping the future of electronic music in the modern era.