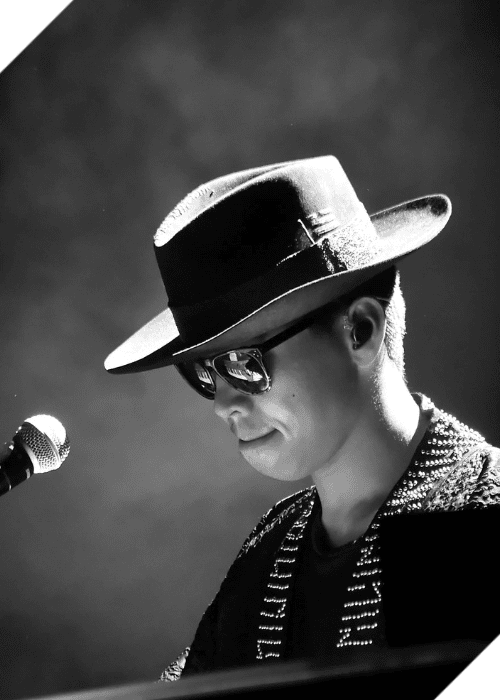 ZHU Unveils NFT-Based Fan Community Initiative-A Game Changer in EDM
Renowned EDM artist ZHU has brought forth an innovative strategy to cultivate an NFT (Non-Fungible Token)-based fan community. Having recently joined the Astralwerks label, a division of Capitol Music Group, ZHU launched his latest album, Dreamland, while also unveiling his grand plan of a fan community rooted in blockchain technology.
The pioneering initiative began with the Dreamrocks NFT Collection, which was exclusive to attendees of his Red Rocks concert. The program is set to expand further with an open Zhuman Community token for global fans. Interestingly, the rock band Kings of Leon was one of the first to participate, releasing a crypto rendition of their new album, When You See Yourself, earlier in the year.
Read more: Mariah Carey NFT Offers Access to Her Hall of Fame Induction
ZHU's sold-out six-night run at the legendary Red Rocks in Colorado offered fans an opportunity to register for free community tokens and unique moment tokens. These tokens encapsulated exclusive content from the attended show. To claim these tokens, attendees needed to register on Yellowheart.io/ZHU using the same email tied to their concert ticket purchase.
The Zhuman Community token promises holders an array of exclusive content and event access, with further details to be revealed soon.
ZHU expressed his excitement about the venture, stating, "The fans have shown up so hard these last two weeks at Red Rocks, I'm excited to give something special back to them while also making sure all of my Zhumans worldwide can be a part of the community we're building." The Dreamrocks tokens were minted on May 15, with the remaining Zhuman Community tokens following in the subsequent weeks.
The Dreamrocks NFT Collection is issued by Night After Night and Yellowheart, the collaborators behind Kings of Leon's NFT YOURSELF album release. This strategy makes ZHU the first artist to establish a fan community through the issuance of free community tokens, and the first to link tokens to a live performance.
Night After Night COO, Casey McGrath, appreciated ZHU's approach, stating, "With this offering, ZHU is setting the tone for how artists should enter the space and use NFTs to create a fan-first model that establishes a long term direct-to-fan pathway."
Read more: Web3 Music Platform TokenTraxx Launches DJ Max Rad NFTs
Echoing similar sentiments, YellowHeart President/CEO Josh Katz emphasized their mission of modernizing the live music experience. He highlighted the significance of NFTs in enhancing live music experiences for artists and fans. Additionally, Katz mentioned ZHU's commitment to a carbon-neutral process and offering gas-free tokens through Ethereum Layer 2, thus ensuring all fans could participate in this groundbreaking drop.